Poetry is great for bringing fluency fun into your classroom for the holidays! I love to use silly poetry to "hook" my reluctant readers and motivate them to practice their reading skills. My 4th and 5th graders absolutely love Jack Prelutsky and his sense of humor, so if you're looking for ideas to celebrate Valentine's Day, check out the poem below!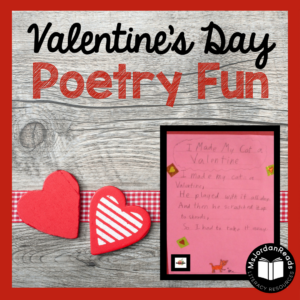 I Made My Dog a Valentine
By: Jack Prelutsky
I made my dog a valentine,
she sniffed it very hard,
then chewed on it a little while
I made one for my parakeets,
they pulled it with their claws and beaks
I made one for my turtle,
all he did was get it wet,
This poem is from Jack Prelutsky's book of silly Valentine's Day poetry: 
It's Valentine's Day
. My students love them all!
Students can also read the poem on Jack Prelutsky's website here! (NOTE: His website is flash enabled so you won't be able to use it on the iPad or apple devices.) Once you're on the website, you have to click on the animated dog (see screenshot below!).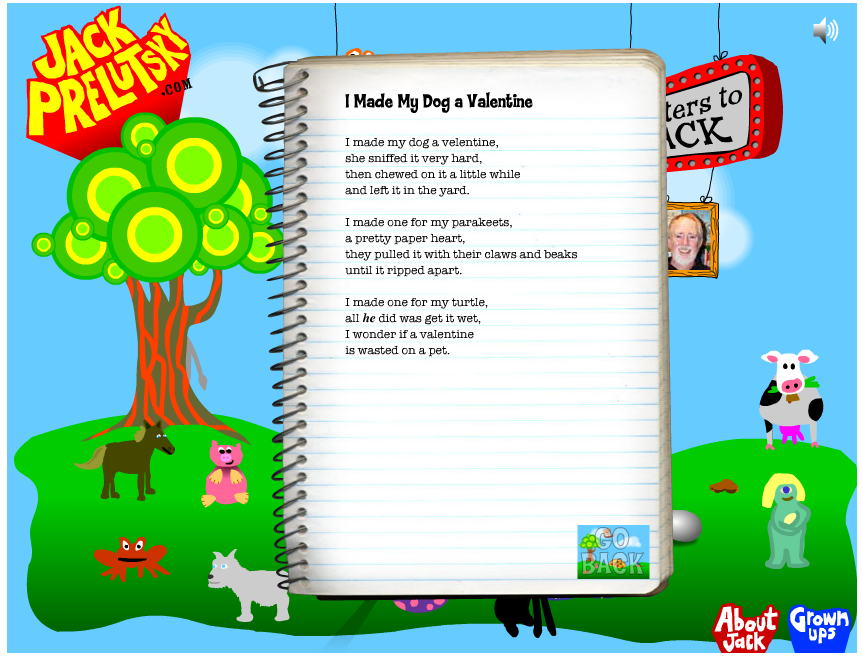 You can also print it out here for your students so they can visualize each stanza or highlight the rhyming pattern! (Go to "File" and then "Download"… don't click on "Share.")
As an extension, I had one of my 4th grade RtI groups create a NEW stanza with a different animal receiving the valentine! Here is a sample from one of my 4th graders: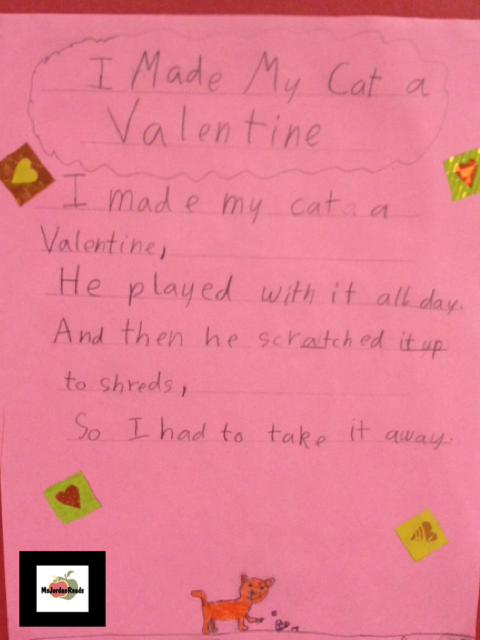 —
I would love to hear the stanzas your students come up with! Feel free to email me some photos or tag me on Instagram (@msjordanreads).
Looking for additional Valentine's Day activities?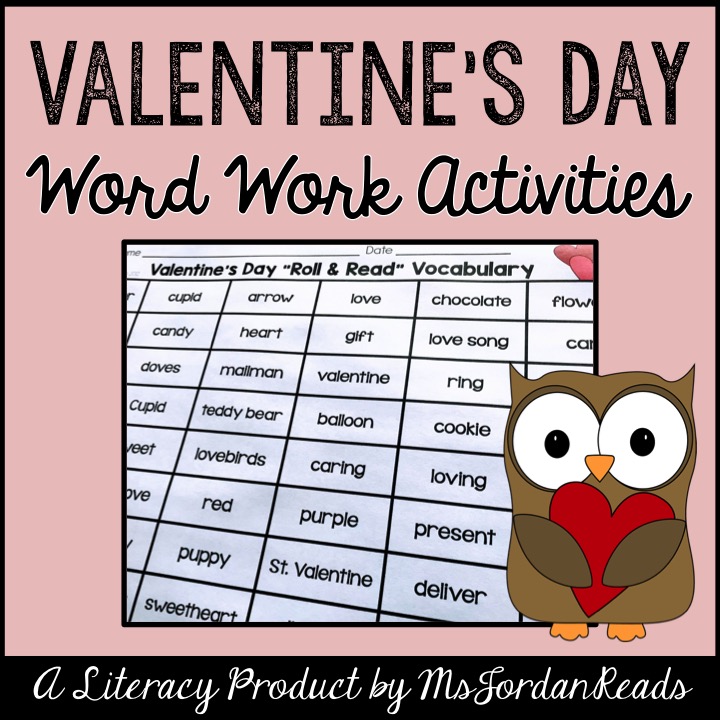 Check out the following resources:
—
Happy Teaching & Happy Valentine's Day!