With the school year under way and my RTI intervention groups going full force, I'm excited to introduce one of my favorite product series… Daily Fluency Task Cards!
I just laminated and put together my own classroom set of task cards, and I can't wait to start using them with my students this week! For the past year, I've been using the Daily Fluency Activity Packs (Beginner & Intermediate) with my targeted RTI fluency groups. Students complete these daily activity pages as a 5-minute warm-up while they wait for their intervention group to start. I am still using these activity packets this year for RTI, but I wanted additional task activities that I could send with my students to reinforce fluency in the classroom and at home.
Daily Fluency Task Cards are the perfect supplement to any classroom reading program and would be perfect for independent practice. Each task card allows students to "dig deeper" into fluency and focuses on specific fluency skills. Use the cards as part of your Daily 5 rotations, RTI interventions, small group instruction/guided reading, and even as informal assessments of fluency skills.
For those of you familiar with my Daily Fluency Activity Packs, these fluency task cards are a modified version of the resource. (Not familiar? Read more about this product series here!) The big difference is that the task cards feature one task per card, as opposed to five tasks per page. The categories are the same, but the content is new!
The Daily Fluency Task Card activities are quick, and you can customize which tasks the students complete. Differentiate your sets of tasks cards to fit your students needs!
Introducing Fluency
Before using my Daily Fluency Activity Packs or these Daily Fluency Task Cards, I would highly recommend teaching a unit on fluency. For many students it may be a review, but it's important for them to be able to identify the different parts of fluency. Consider setting up a Fluency Boot Camp in your classroom to introduce fluency and the different components. You can also download my FREE "What is Fluency?" reference sheet to support your fluency lessons.
The Daily Fluency Task Cards resource include fluency posters that can be used to review the components. Display the posters in your classroom or print them out for student fluency folders. You can even print four to a page (using "Print Preferences") to create a one-page student reference! (Beginner & Upper levels available!)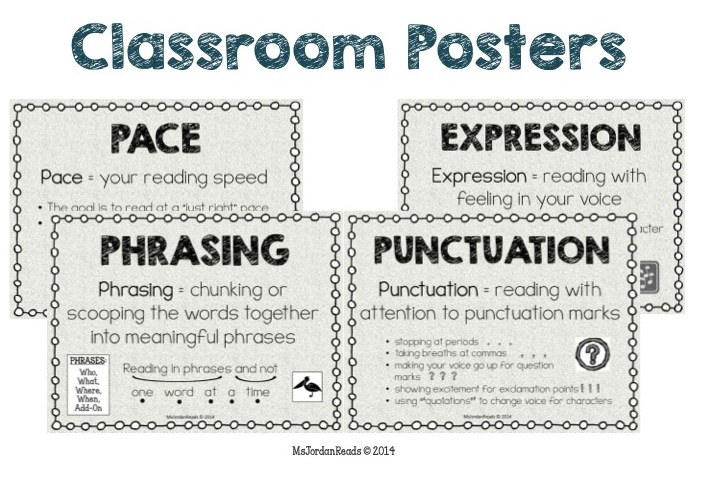 Integrating Fluency Task Cards
There are 116 task cards (29 different tasks) included in each resource.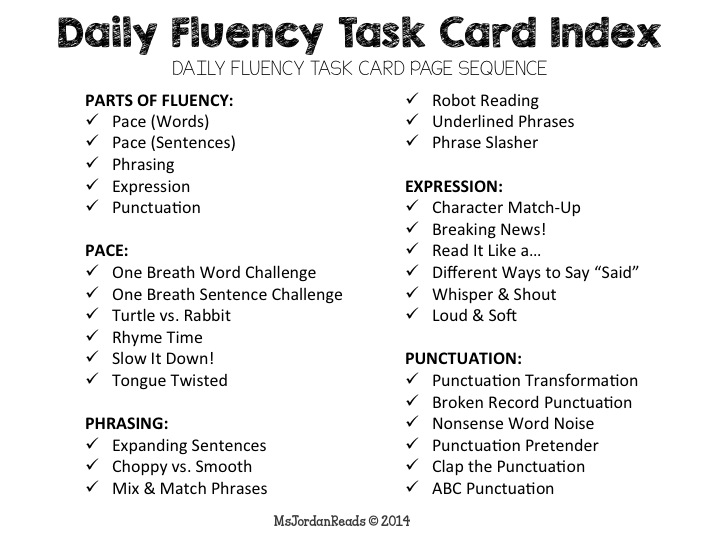 The first five tasks are dedicated to reviewing the major parts of fluency: Pace, Phrasing, Expression, and attention to Punctuation.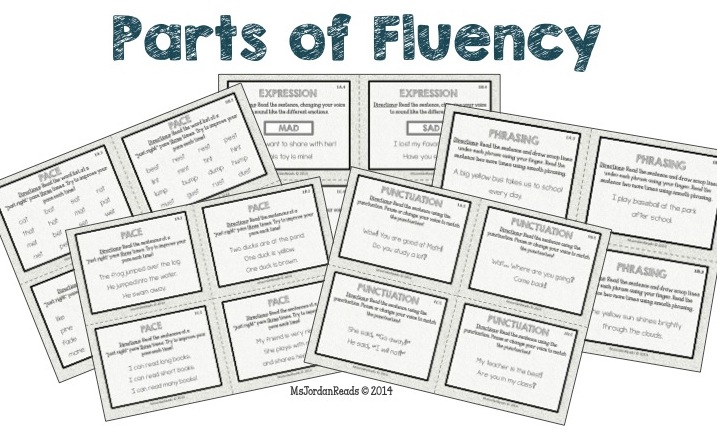 The remaining 24 tasks reinforce these fluency components. The variety of tasks provides students with the opportunity to practice specific fluency skills in a fun and engaging way. Pick and choose which to include in your sets, or use them all!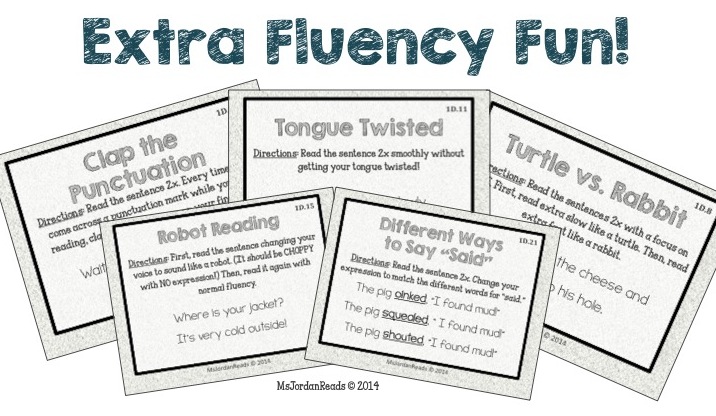 Getting Started
The prep for these task cards is simple! There are two versions of this resource – light gray background (as seen in preview pictures) and white background (not shown but for teachers who wish to save ink!). Both are included in the .Zip file. All you have to do is print the version of your choice and then laminate, cut, and sort. You can sort the cards by set (i.e., A, B, C, D), one task card per activity in each set. Or you can sort them by target area (i.e., Pace, Phrasing, Expression, Punctuation). You can include ALL the cards or just pick and choose the task cards you want your students to complete.
I like to use key rings to organize my different sets. I hang the task cards around my classroom for students to have easy access. Plus, it keeps the cards together!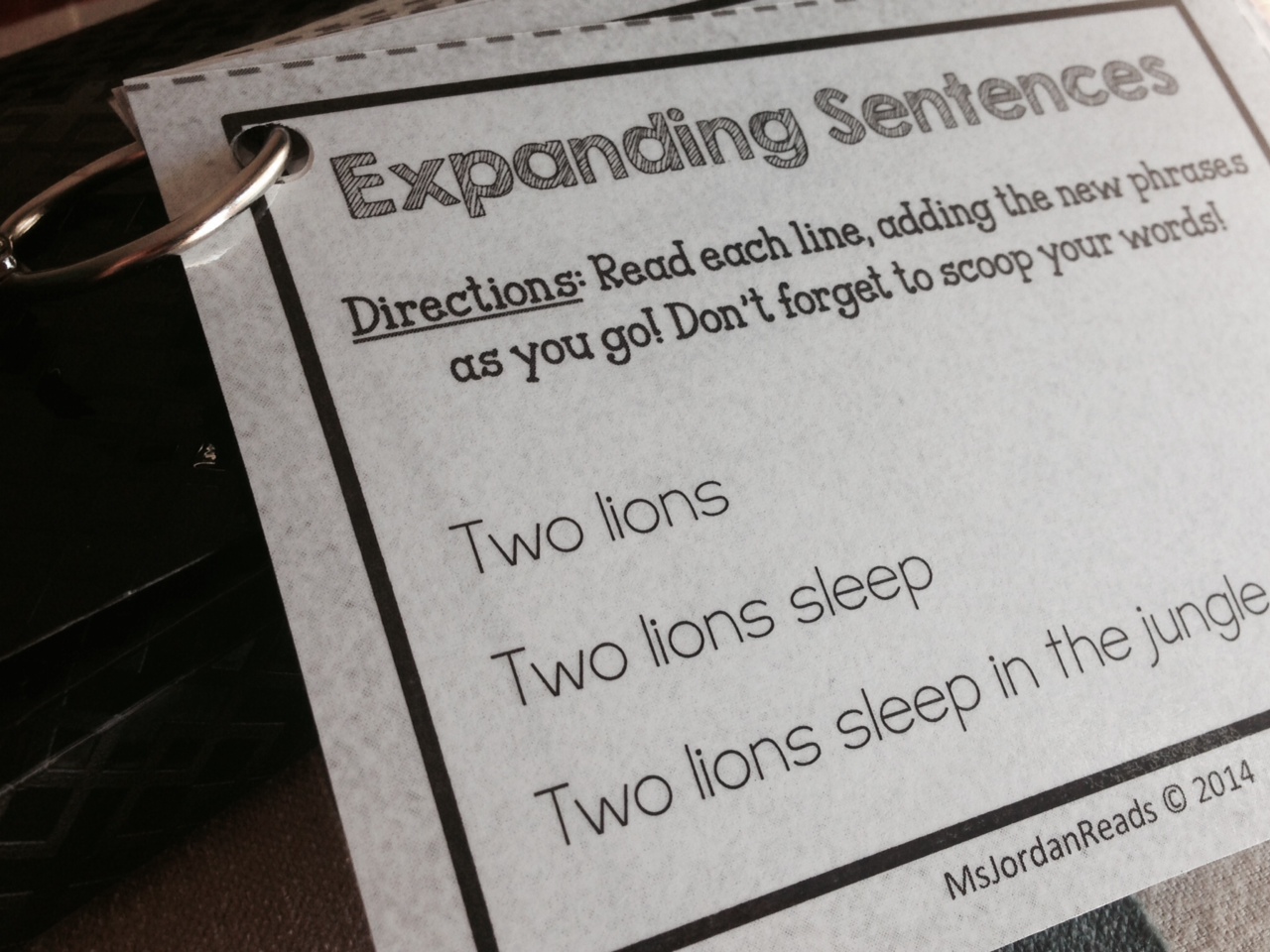 If you don't wish to use key rings, you can also organize the task cards with envelopes, baskets, or index card organizers.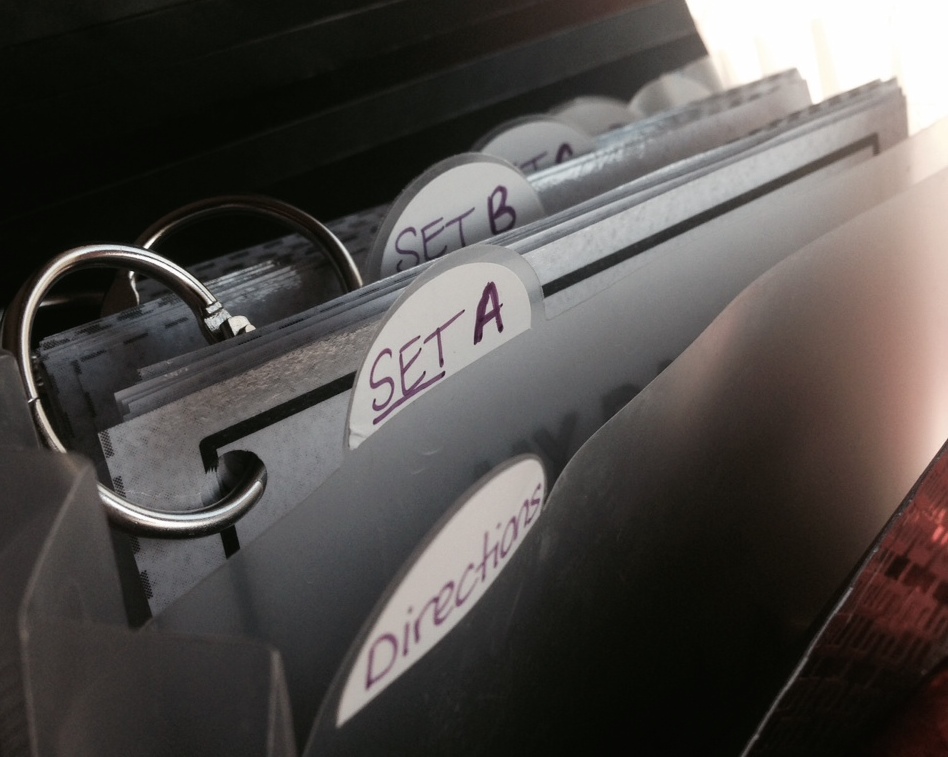 Task Card Management
To help manage Daily Fluency Task Cards as an activity or literacy center in your classroom, encourage students to record which task cards they've completed. Not only does it ensure that students eventually work through all the tasks, but it also provides a level of accountability. Use the log if you're using custom sets or having students choose the cards at random. Use the checklist if they're working through a specific set.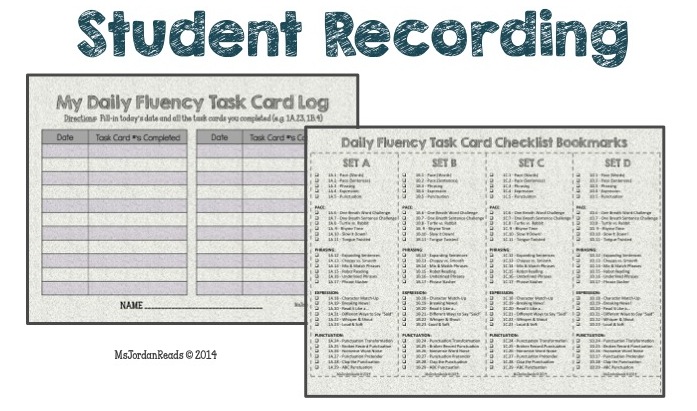 Using the Task Cards
There is a "Directions" task card that can be included with each task card set. Directions for each activity are also listed on the task cards themselves. Be sure to read the directions and model each activity with your students so that they may complete the tasks independently. You can introduce them ALL at once or introduce one a day/week.
Once your students have practiced each of the activities, they should able to work in partners or independently to complete the tasks. Task Cards are the perfect tool to add to your classroom reading "toolbox!"
What fluency resources do you use? How do you reinforce fluency in the classroom? Please comment & share! 🙂
Grab This Product!
Are you interested in purchasing this resource? Check it out in my TpT store by clicking HERE or the image below!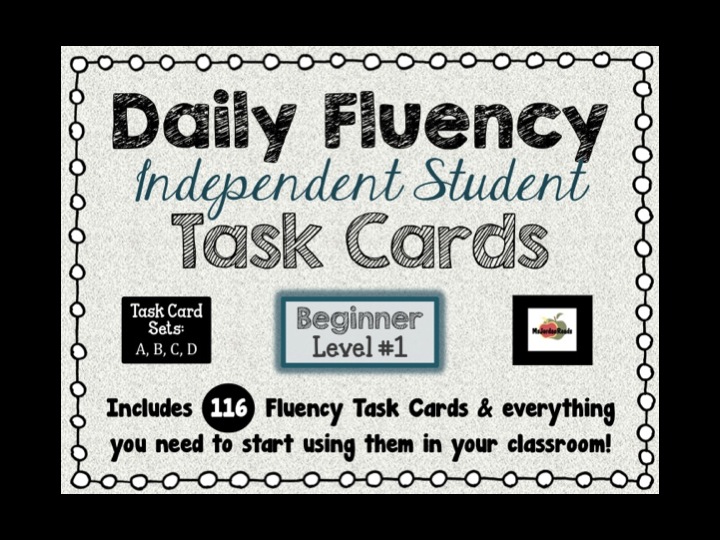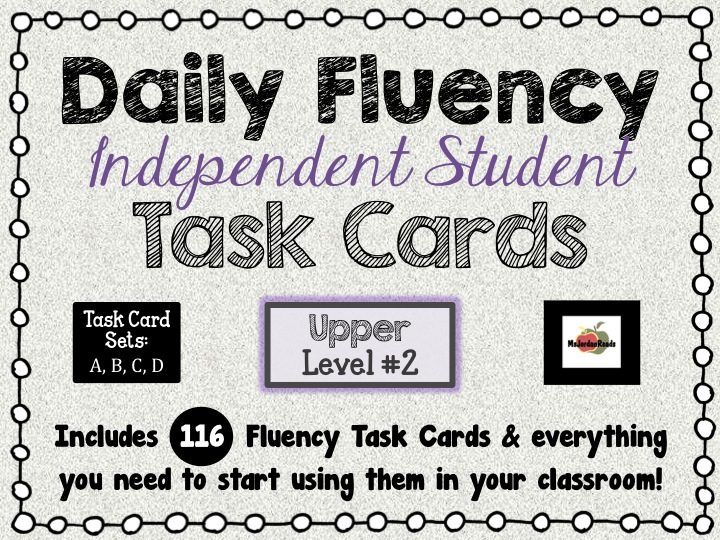 NOTE: I will be creating additional Beginner and Upper level fluency task card collections! As soon as they're done they will be listed in the "Daily Fluency Task Cards" category in my TpT store.
—
Happy Teaching!