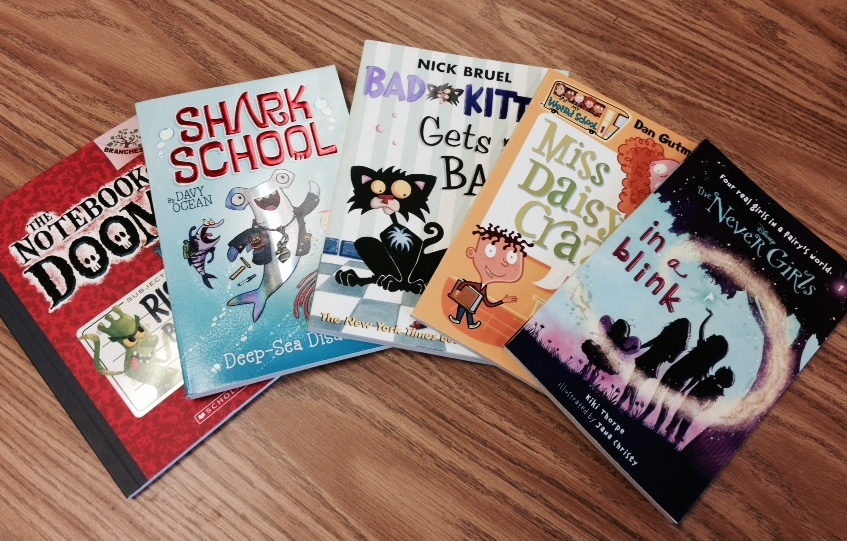 Half of my battle as a Reading Specialist is to help my struggling readers fall in love with reading. It's a vicious cycle: When you struggle to read, it's not fun. When you don't think it's fun, you don't practice reading. When you don't practice reading, you'll continue to struggle. — This cycle is extremely frustrating for the parents and myself!
I have a leveled classroom library of books the students choose from for take-home reading practice. Fiction and non-fiction. Easy books and chapter books. Each year I watch as my struggling readers choose the short, easy books only. ("Chapter books?! No thanks!") I think they get intimidated by longer texts. They don't feel "they're ready." They're afraid of being unable to read it or of getting frustrated. It's my job to encourage my students to move away from the easy readers (or at least to find a balance), and to help them realize that chapter books are NOT so scary!
To help with this goal, I'm always on the look-out for new books. This year, I've been on the hunt for books (level L-O) that would be appropriate and interesting for my 3rd and 4th grade struggling readers. I'm typically a Scholastic shopper (Scholastic Points!) or an Amazon shopper (Prime = 2 day delivery!) when I have titles in mind, but when I am exploring new books, I always need to sit on the floor and actually dive into the books. An hour in Barnes & Noble later… I chose FIVE series I thought my students would love!
"Series Starters" are the best way to hook struggling readers. I always choose the first in the series with the hope that they'll love the book and want to read more. If I discover a series they absolutely love, I take it on as my personal mission to find more. I'll check garage sales, Half.com, Amazon, and eBay for used books, or I'll save up my Scholastic points. I've also spent quite a few dollars from my own pocket because a growing, diverse classroom library full of books my kids will actually READ is important to me. (Check out Scholastic's article "Ten Easy Ways to Get Books for Your Classroom Library" for more ideas!)
Before I share the five series starters I chose, I wanted to share my FAVORITE series find from last year… (or in this case, should I say "favourite?")
*NOTE: This post contains affiliate links. Click here to learn what that means.
---
Oliver Moon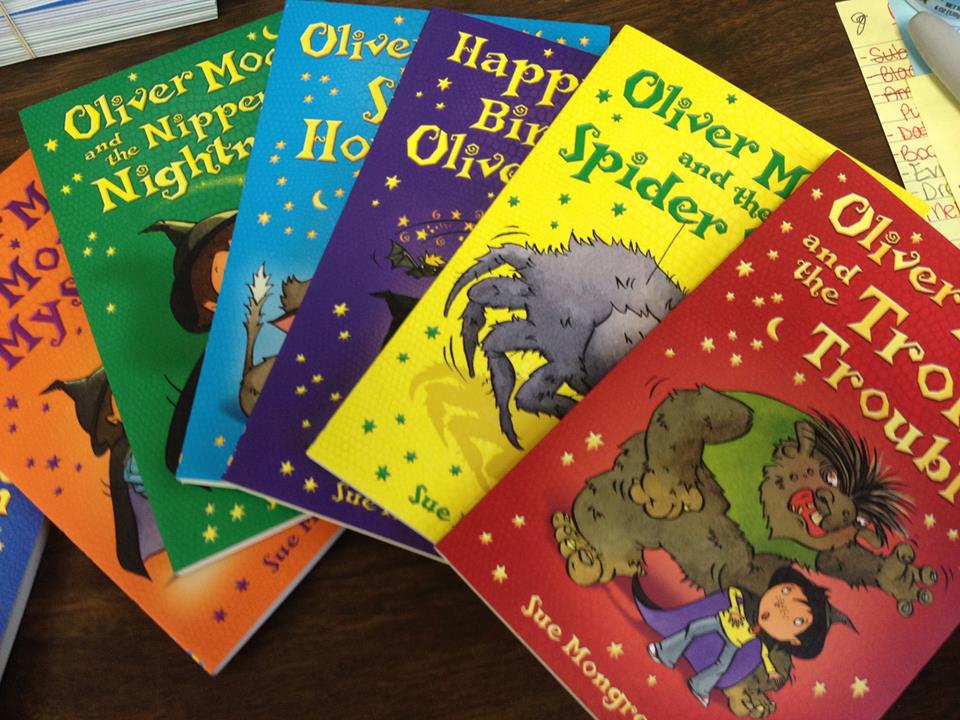 Even though this is not a series I bought this year, I feel it's great way to kick-off my list. These books are actually the reason I started collecting series starters and have a whole bookshelf dedicated to series "firsts."
Last year, I fell in love with the Oliver Moon series by Sue Mongredien. I always ask my students what they're reading at home, and one of my students introduced me to a whole slew of books I never even heard of, including this series. I borrowed his copy of Oliver Moon and the Potion Commotion and proceeded to buy the whole series on eBay that night… only to find out I bought the UK version, not the US version. #teacherfail #sortof. I didn't realize there were two different versions; however, Barnes & Nobles only carries a few of the Oliver Moon books. I suppose I'd rather have the whole set (Amazon sells them used here: Oliver Moon Collection), but for those who aren't familiar to Harry Potter, I had to teach them some UK translations (i.e., mum, pyjamas, etc.). Teachable moment, I guess? I still sent the books home with my kids, but with the disclaimer that they would have to use their context clues strategies (or parents) to help them with unfamiliar words. 🙂
Junior wizards with magic and potions? At a level O/P? Yes, please! My 3rd and 4th grade students love these books, and they can enjoy a parallel world to Harry Potter without having to read level X, Y, Z books! (There is a great interactive website of activities to go along with the book series, too!)
The Notebook of Doom

As for this year's finds, one of my 4th grade students told about The Notebook of Doom series. This particular student loves graphic novels but was getting frustrated reading Diary of a Wimpy Kid. At a level T, the Wimpy Kid books are OK for some 4th graders, but way above his level! He still wants to read them someday, which is a great incentive for him to practice reading, but this new series is a much better fit for him.
The Notebook of Doom series, by Troy Cummings, is a hybrid of graphic novel and prose, like the Wimpy Kid books, but much more appropriate for my 4th & 5th grade struggling readers. They're about a new kid, Alexander Bopp, who finds a notebook filled with drawings of monsters and starts seeing these monsters all over town. The series covers his run-ins with these monsters and his adventures trying to uncover the mystery of the monster-filled notebook.
The series starter, Rise of the Balloon Goons, is a level N, but the rest are levels O/P. (Here's a sample from Scholastic if you want to check it out!)
Shark School
The Shark School series by Davy Ocean is all about the (mis)adventures of Harry, a hammerhead shark, and his under-the-sea friends. Right away, I thought to myself, the boys are going to LOVE this series!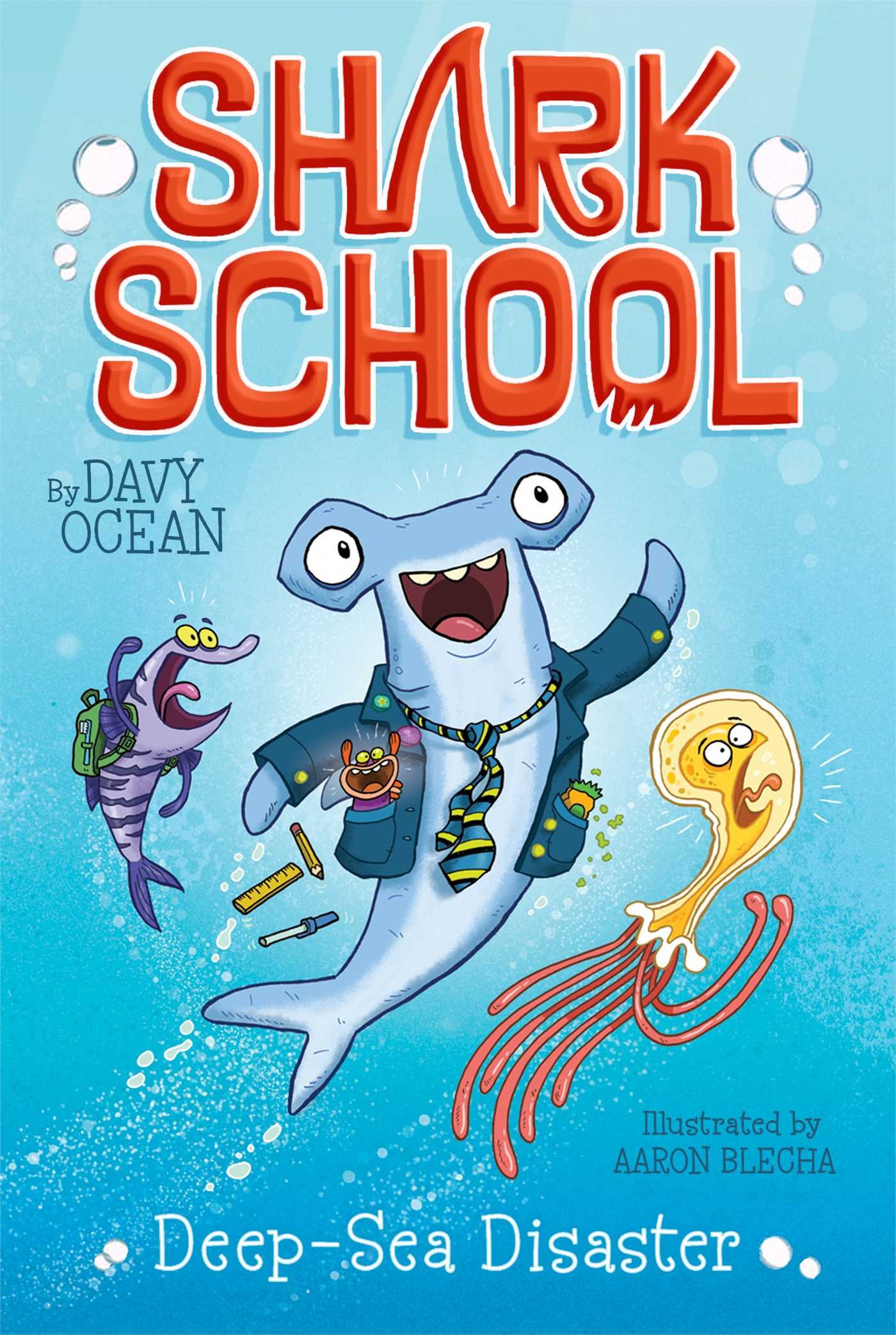 The series starter, Deep-Sea Disaster, is about Harry wanting to be a different kind of shark, anything but a hammerhead. After a disaster during a class field trip, Harry learns to appreciate being exactly who he is — a great character lesson!
I had difficulty finding extra information or resources on this series (it seems like a spin-off of the Harry Hammer series in the UK), but it looks promising! I feel like it will grow with popularity, especially now that Scholastic offers the series starter as part of their Scholastic Reading Club!
NOTE: I couldn't find an exact level of these books, but my best guess based on readability is a Level P. (Please email me if you know the exact level. I was comparing to other level P's in my library!) 
Bad Kitty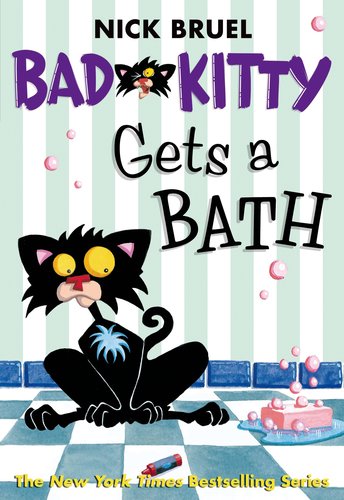 Bad Kitty is a well-developed, popular graphic novel series by Nick Bruel! My students have always loved the picture book (level I), so I decided to check out the chapter books. They are hilarious and do not disappoint. Like always, I started with #1 in the series (there are seven in all).
With the series starter, Bad Kitty Gets a Bath, I know my students will love reading about how the "bad kitty" misbehaves in order to avoid a bath. I was laughing as I was exploring this series at the bookstore, especially since I have a cat at home that would probably behave the same way.
Most of the books within the series are levels P/Q, but a few are R-T. There are many interactive games and activities for this series, as well! I downloaded a mad libs activity for the series starter, which I know will be a huge hit.
My Weird School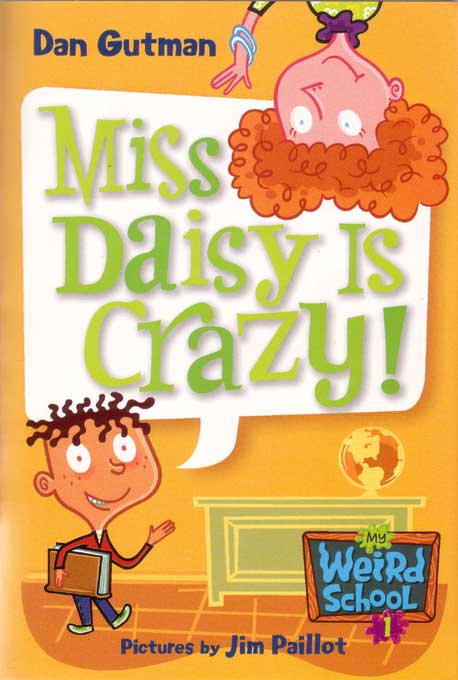 Dan Gutman is the author of the hilarious multi-series, My Weird School, My Weirder School, and My Weird School Daze (Level N/O). His books are perfect for reluctant readers, as he draws them in with his silly humor. The idea that there's a school full of "weird" teachers just makes students giggle. (Let's face it… we're all a little weird, right?) 🙂
In addition to his wonderful collection of books, there is a fabulous website for teachers and students: My Weird Classroom Club. I shared this as a link on my classroom website so that my students can explore the author's "wacky world of weird" before, during, and after reading the series starter!
(Teachers can download classroom resources and printable activities, while students can explore the website to read about the books, play online games, and so much more!)
The series starter, Miss Daisy Is Crazy!, is just one of MANY books I look forward to sharing with my students! I just know that I'm going to have to collect them all since my students are already asking for more adventures from Dan Gutman's Ella Mentry School.
The Never Girls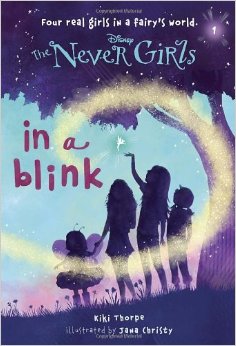 The Never Girls series is perfect for students who love the world of Disney and Peter Pan. The series dives into the wondrous world of Never Land, filled with the oh-so-famous Tinkerbell and other fairies. Each book is a new adventure of four real girls, who are best friends, in a fairy's world.
The series starter, In a Blink, is filled with imagination. It's perfect for my struggling readers who still believe in the magic of Disney and fairies.
Similar to other popular series, Disney has a whole interactive page of book activities through the Random House Kids website. These activities are perfect for the students who fall in love with this series. I especially like the acrostic poetry page!
NOTE: As with the Shark School series, I couldn't find an exact level of these books, but my best guess based on readability is a Level P. (Again, please email me if you know the exact level. I was comparing to other level P's in my library!) 
Reading Series by Level
With so many series to keep track of, I created a Popular Reading Series by Level resource to document the different series options in my classroom library. This would be a wonderful at-a-glance resource for helping students pick out "just right" books. Feel free to download this file for your classroom.
(Don't know how to download Google Docs? Click the link, or the image below, and click "File" and then "Download As." You can choose to download it as a Word document or a PDF. If you choose to download as a Word document, you should be able to edit it for your own classroom use!)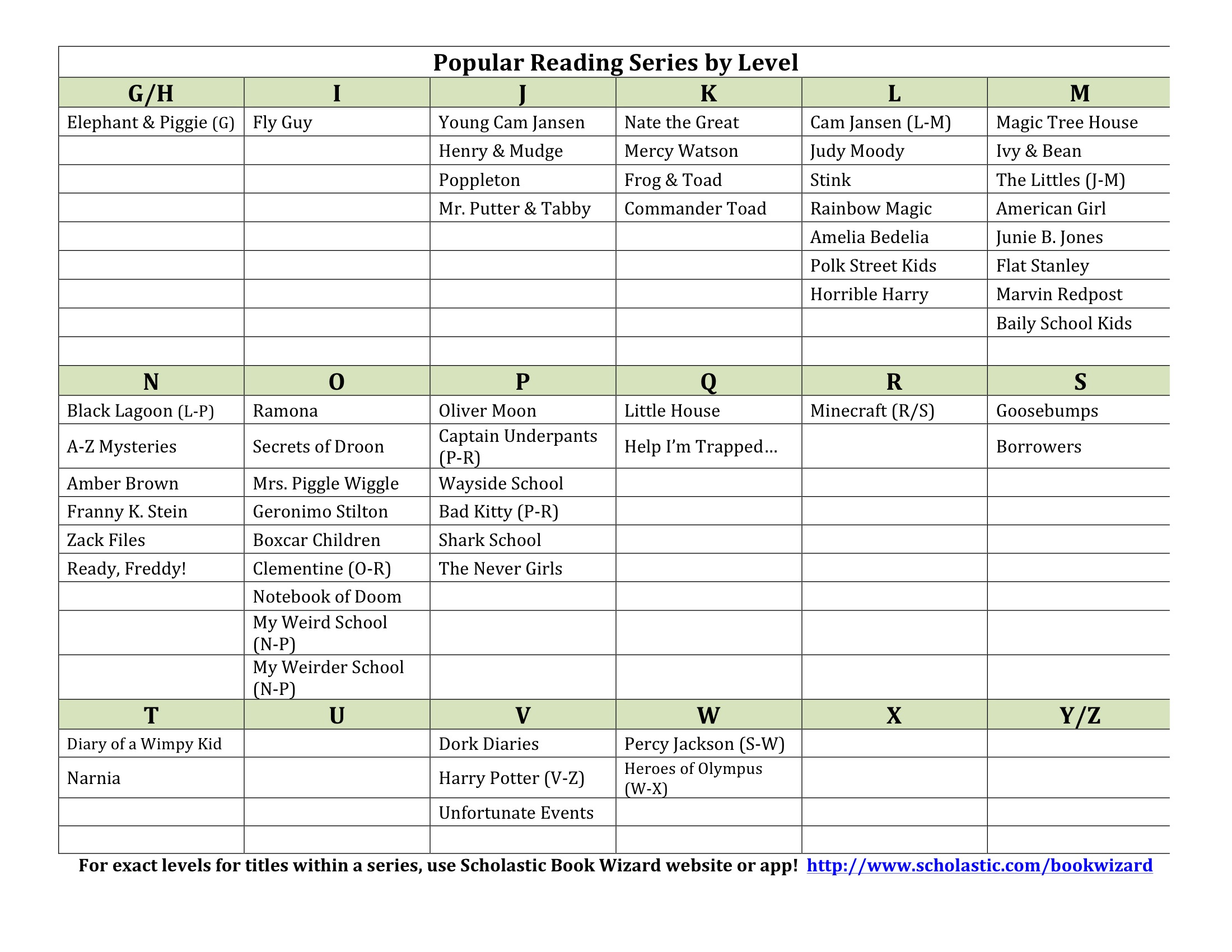 Leveling Books
Within each series, the reading levels of books often varies. If you're looking for the exact levels for specific titles within a series, use Scholastic Book Wizard (FREE website or app) or the Level It Books app ($3.99). Unfortunately, not every title is listed, but it will at least give you a start!
—
I hope this blog post introduced you to a few new series! My plan is to share a few more later on in the school year, especially as I come across new series. If you have any to recommend, though, I would love to hear from you! Comment below or email me: msjordanreads@gmail.com.
What series do you use in your classroom? Are there any other "Series Starters" I should add to my classroom library? Any that I should add to my growing "Popular Reading Series by Level" resource list? 
—
Happy Teaching!

**This post contains affiliate links. Click HERE to learn what that means!
---
Pin for Later: