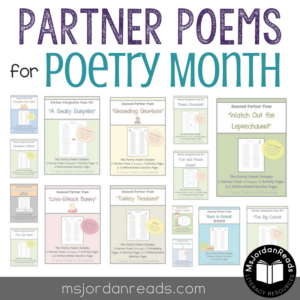 With April underway, you're probably knee-deep in poetry and ready for some new resources for Poetry Month. You can never have enough poetry in your library (right?), so I'm sharing a few new poetry resources that you can hopefully use this month with your students.
If you haven't been introduced to partner poems or "Poems for Two Voices," you're greatly missing out. They're fun, interactive, and students love them!
Poems for Two Voices
When I first started with partner poetry, I mostly used Partner Poems for Building Fluency by Tim Rasinski. I still use a lot of those poems but have since developed my own poems with a back-and-forth narrative structure. Most of my poems have a sequence of events that the students can retell, and they're more similar to a Readers Theater with assigned character parts. I liked the idea of two characters talking or thinking aloud in a dialogue-type structure. Many of the partner poems I've created have a problem/solution format, but others are just looking at ONE situation from two different points of view. (Check them out here!)
Typically, I integrate these poems around the holidays as literacy centers or for fluency
warm-ups, but I've started to use them more for other integrated literacy skills, as well. They're great for character analysis, making inferences, making connections, analyzing point of view, and so much more!
A Partner Poem for Spring
Ready to try out a partner poem? Download this FREE partner poem to use with your students for Poetry Month.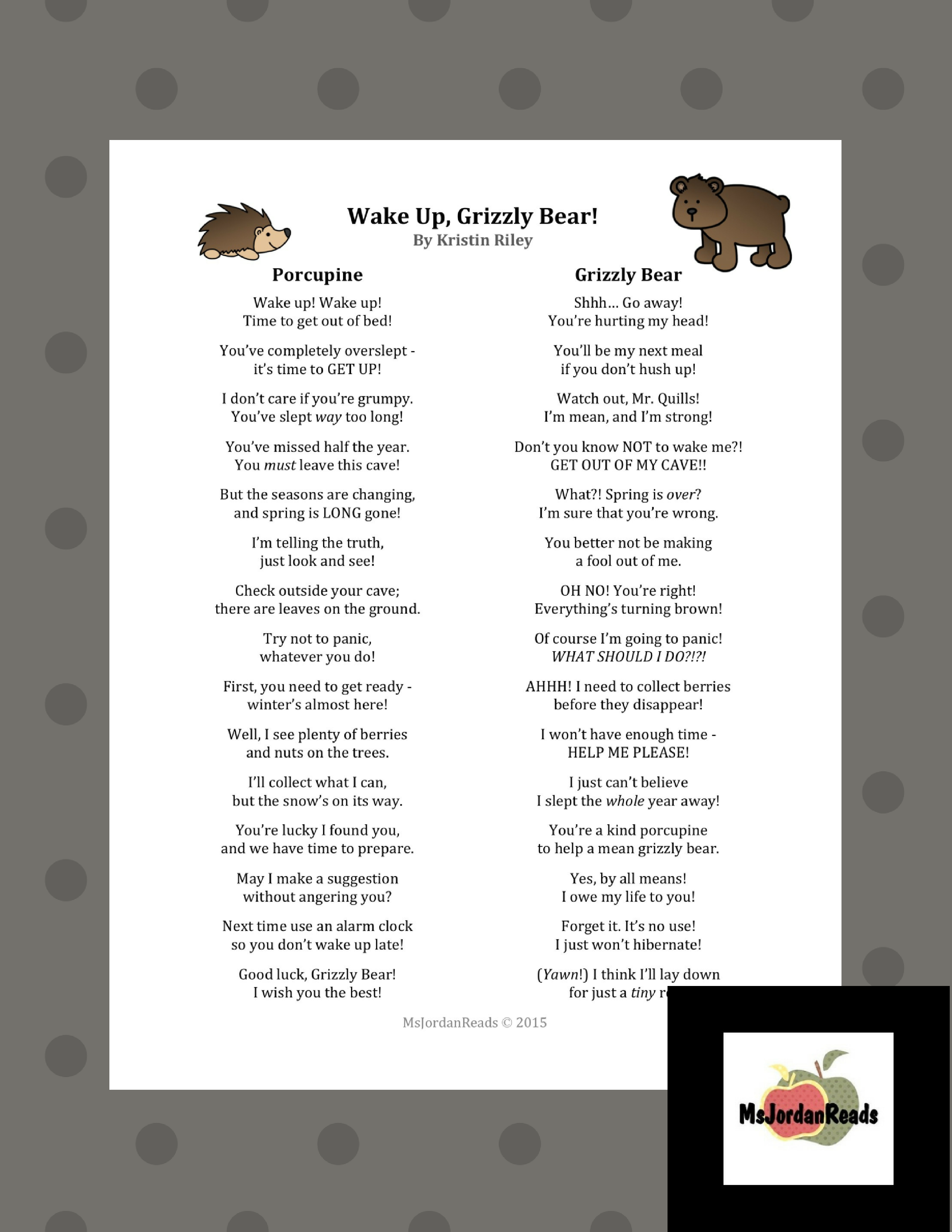 You can purchase and download the complete packet (with comprehension activities), "Wake Up, Grizzly Bear!" by clicking the image below.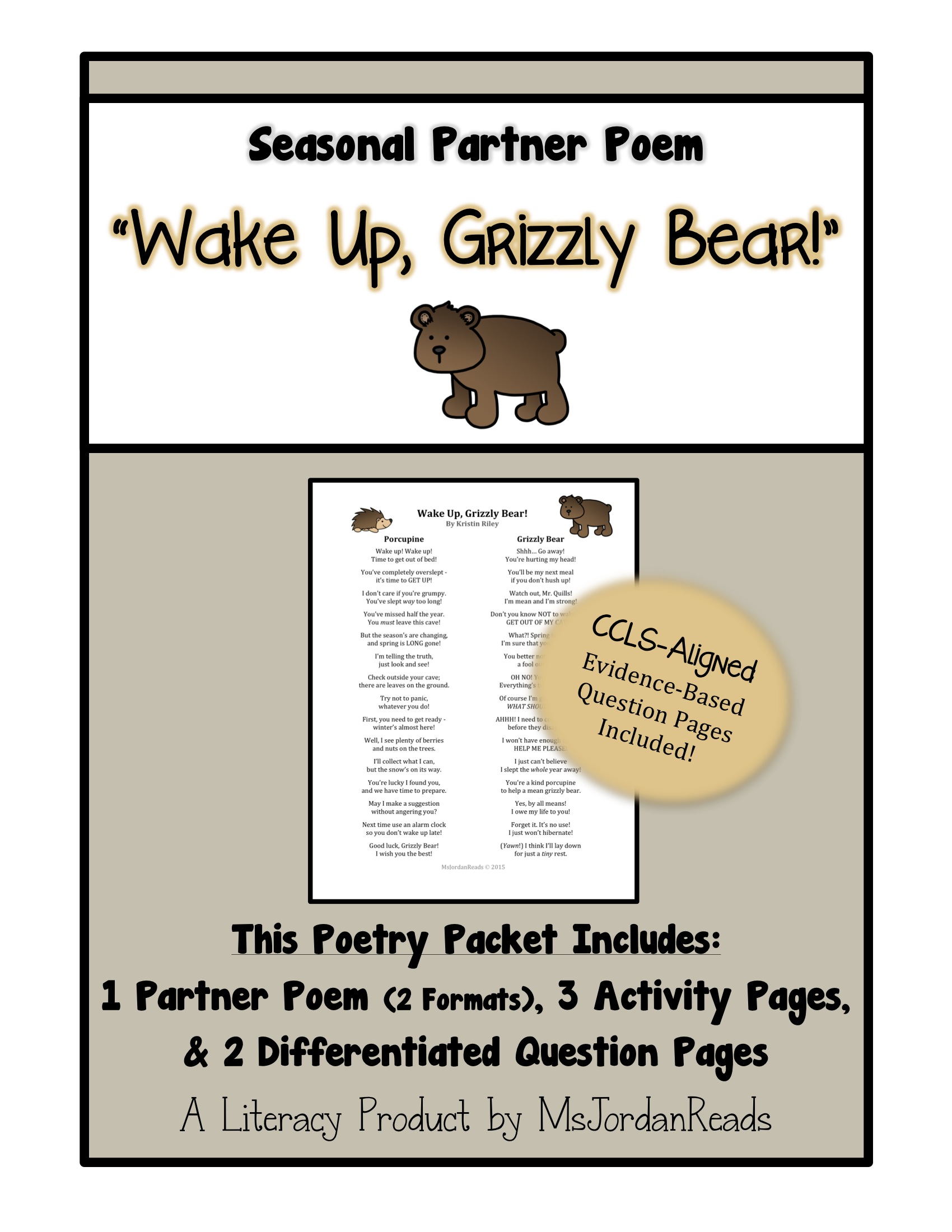 (NOTE: This full packet was free, for a LIMITED TIME only, during the "Spring is Here Poetry Hop" from 4/10/15-4/12/15).
Free Graphic Organizer
Here's a Point of View graphic organizer you can use with ANY of my partner poems (or any poem with two voices that features two different perspectives). Students can record or illustrate the point of view of the two different characters.
More Resources
If you like "Wake Up, Grizzly Bear!," you'll be sure to like my 15+ other partner poems in the series! The poems are sold individually, seasonally in Spring/Summer and Fall/Winter bundles, or you can scoop them all up at a discount with the Everyday bundle or Mega Bundle. I also have JUST the poems available (without the activities) in an anthology (perfect for printing out or using on a tablet device!).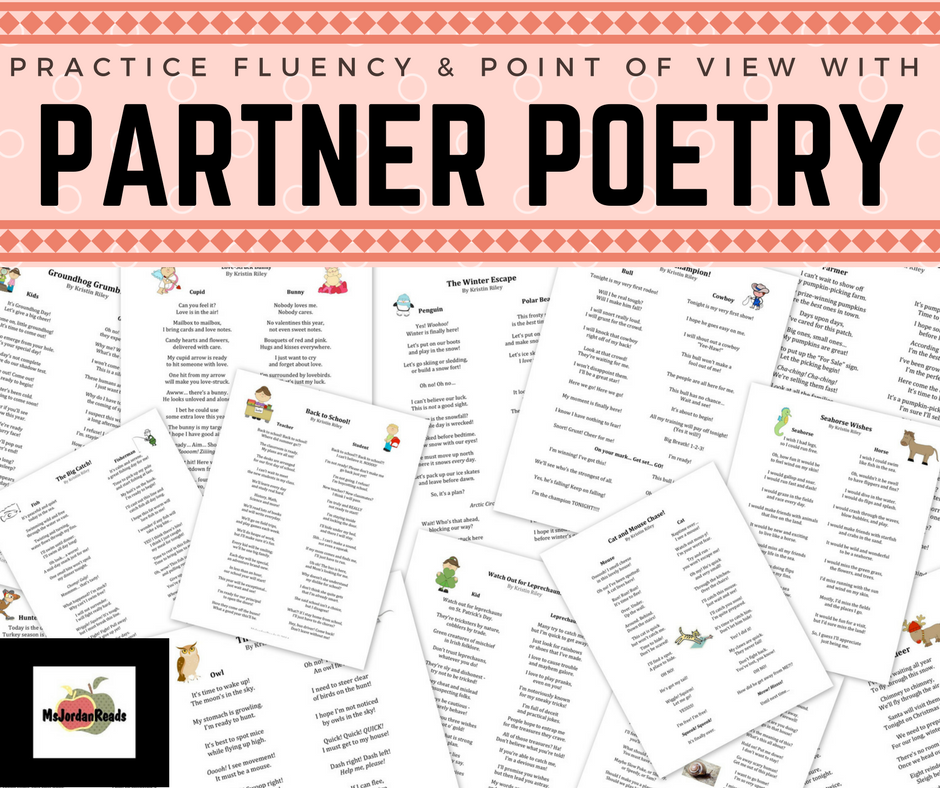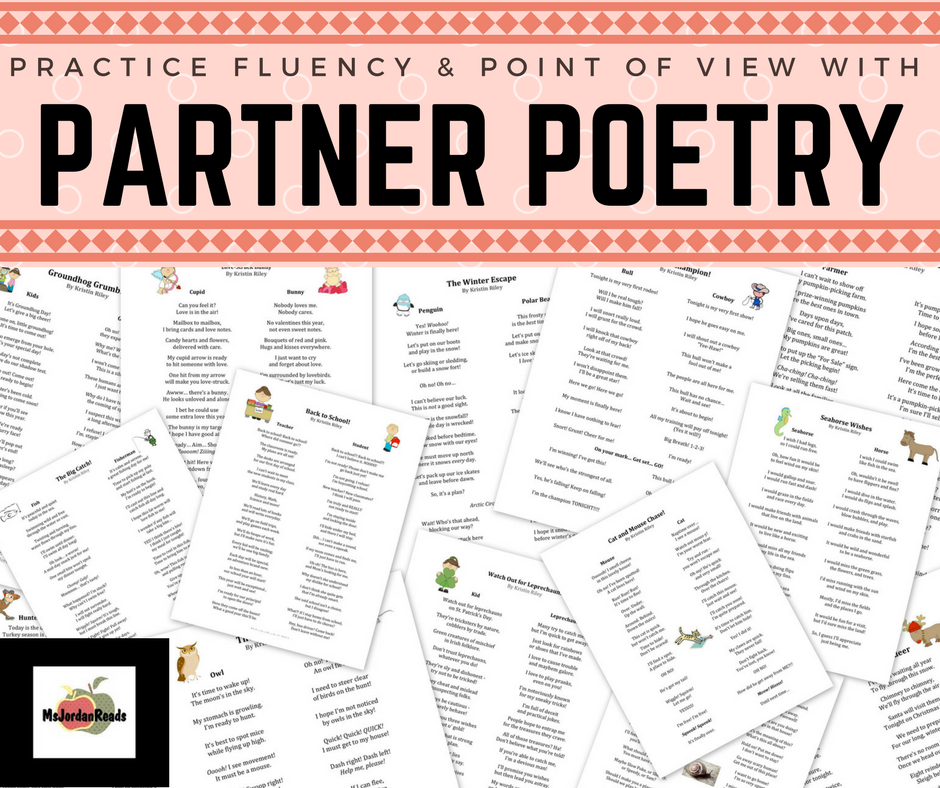 Looking for more ideas? Here are additional poems and poetry books for multiple voices that I currently use in my classroom:
NOTE: This post was originally part of the "Spring is Here Poetry Hop" sponsored by The Reading Crew. Check out all the posts starting here or head on over to Book Units Teacher for the next stop.
—
Happy Teaching!

**This post contains affiliate links. Click HERE to learn what that means!