I've always been fascinated by circuses, especially traditional ones from the late 1800's that traveled by circus train from city to city, bringing along tents, animals, and performers. Maybe it was my obsession with Dumbo growing up (I loved anything Disney!), or the recent novels I've read, but I've been intrigued and wanting to learn more!
After recently reading Water for Elephants
 and The Night Circus
 (great books to add to your summer reading list!), I was inspired to create a circus-themed partner poem. I hoped to capture the magic of the Big Top. I love the booming voice of the ringmaster and the many different acts going on simultaneously in the different rings. As I was writing this poem, I was constantly digging into my childhood memories of going to a Ringling Bros. and Barnum & Bailey circus. The experience was overwhelming yet fascinating at the same time!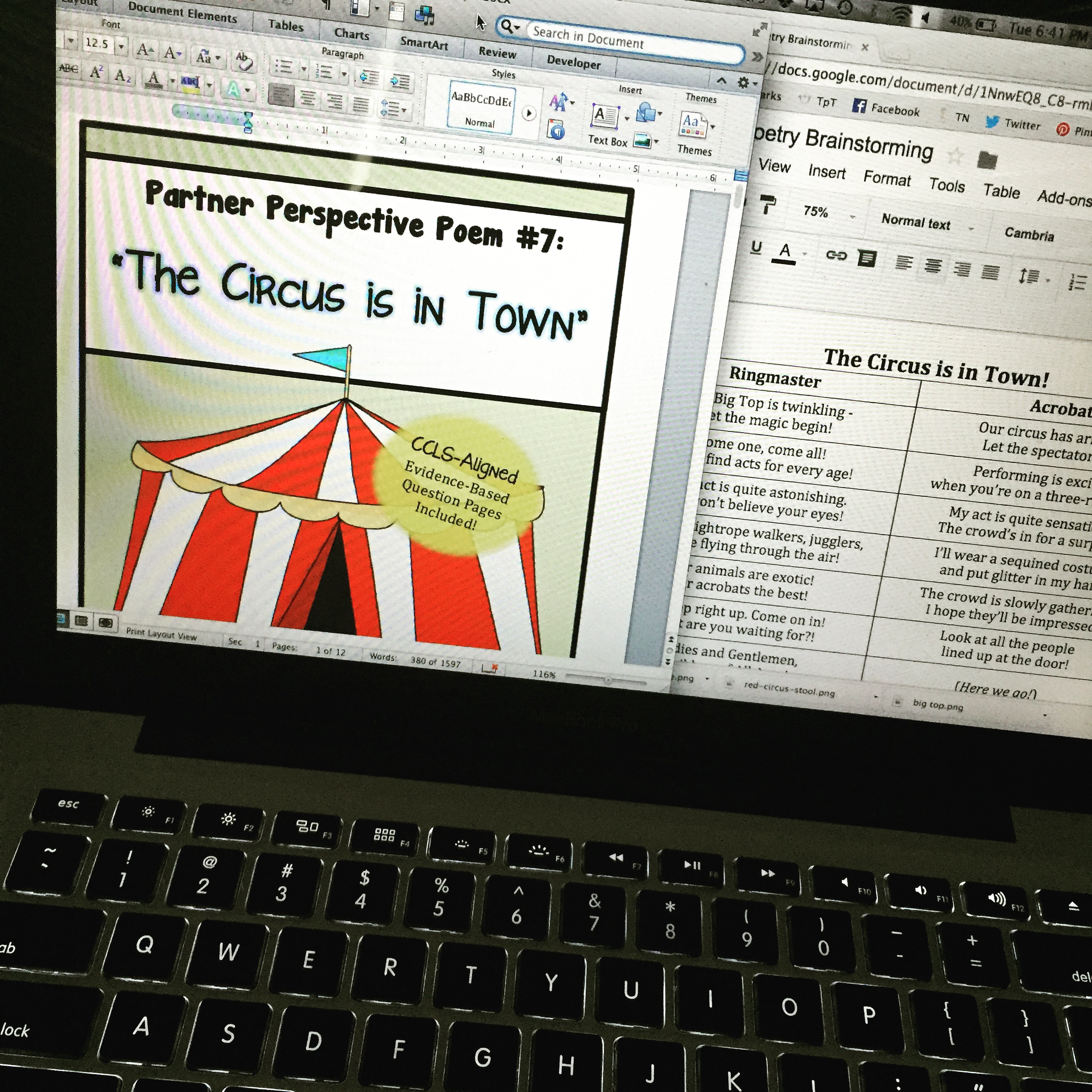 I must say, I had a hard time choosing circus characters. Do I focus on an animal's perspective (probably sad) or a clowns (too creepy)? I absolutely love elephants, but when researching circus elephants and circus "lingo," I stumbled upon one too many "Save the Elephants" articles that put me in a dark place. Poor elephants! 🙁 Even though Ringling Bros. is phasing out elephants from their acts (see this article), it's still sad; so, I scratched my original "Ringmaster vs. Elephant" poem for one that focused on the voices of a ringmaster and an acrobat.
The "poem for two voices" is filled with sensory adjectives and ringmaster hyperboles – perfect for a unit on figurative language! Another big focus of "The Circus is in Town" poem is character perspective and audience. In the poem, the ringmaster is talking to the gathering crowd and the acrobat's voice is more internal.
This poem is part of my Everyday Partner Poetry series. Similar to the other packets, comprehension graphic organizers and CCSS response questions are included. Check it out!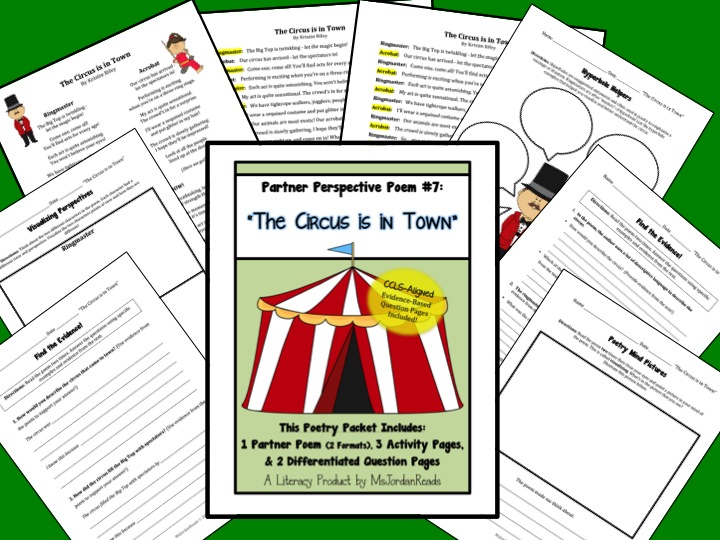 If you're interested in making the partner poems more interactive and engaging while students are performing them, heere are the FREE poetry props you can download!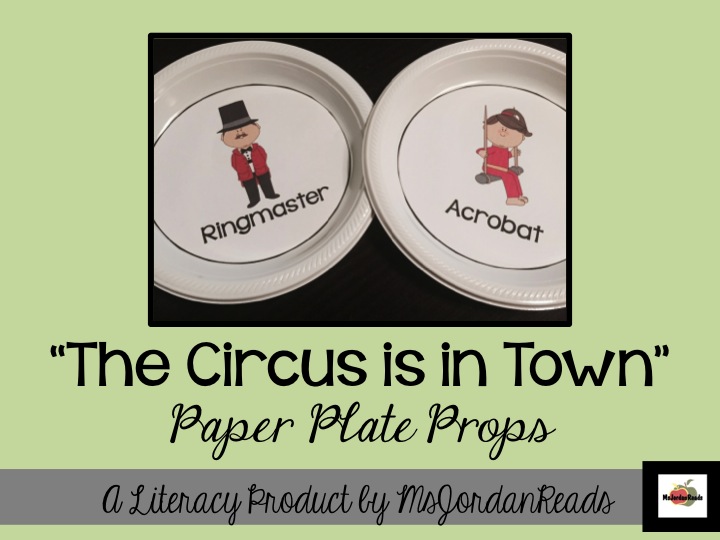 Check out the additional partner poetry products in my store. There are currently 17 poems in the series (all included in the Mega Bundle!). More coming soon!
If you're interested in helping to develop your students' schema on circus life and vocabulary, here are a few great picture books:
Do you know of any picture books I can add to my list? Please comment below. I'd love to add new books my library!
—
Happy Teaching!

**This post contains affiliate links. Click 

HERE

 to learn what that means!