As many of you know… I. Love. Fall. 🙂 I love fall foods (pumpkin muffins, apple pie, butternut squash soup… Mmmm!) and pretty much everything related to fall. I would be ecstatic if we could stretch-out the autumn fun to last another month. Unfortunately, winter usually comes too early in WNY, and my hopes for a long autumn season get buried under a pile of snow. (Sigh.)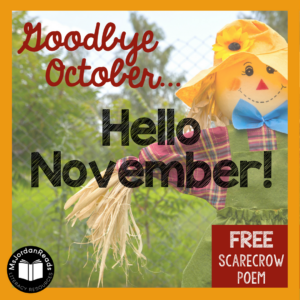 Since I probably have a few more weeks before I have to say "Goodbye Fall… Hello Winter!," I wrote a new fall-themed poem about a scarecrow to share with all of YOU! Not only is it fun for fluency, but I've also added some word work and comprehension activity pages to go along with it.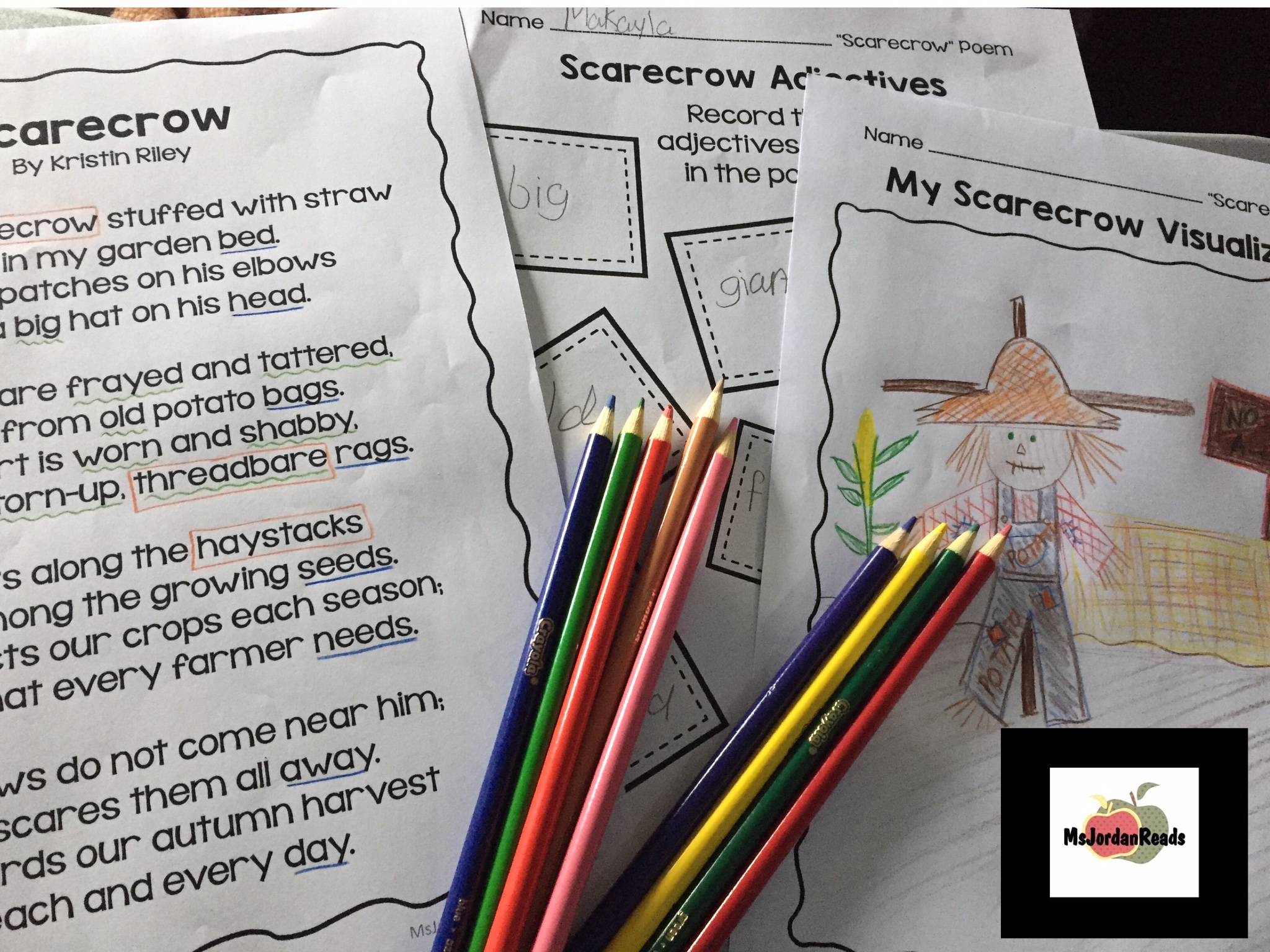 Students can use the descriptive language in the poem to visualize the scarecrow. They can hunt for text evidence that helps them create a mind-picture and can record the picture on the page provided.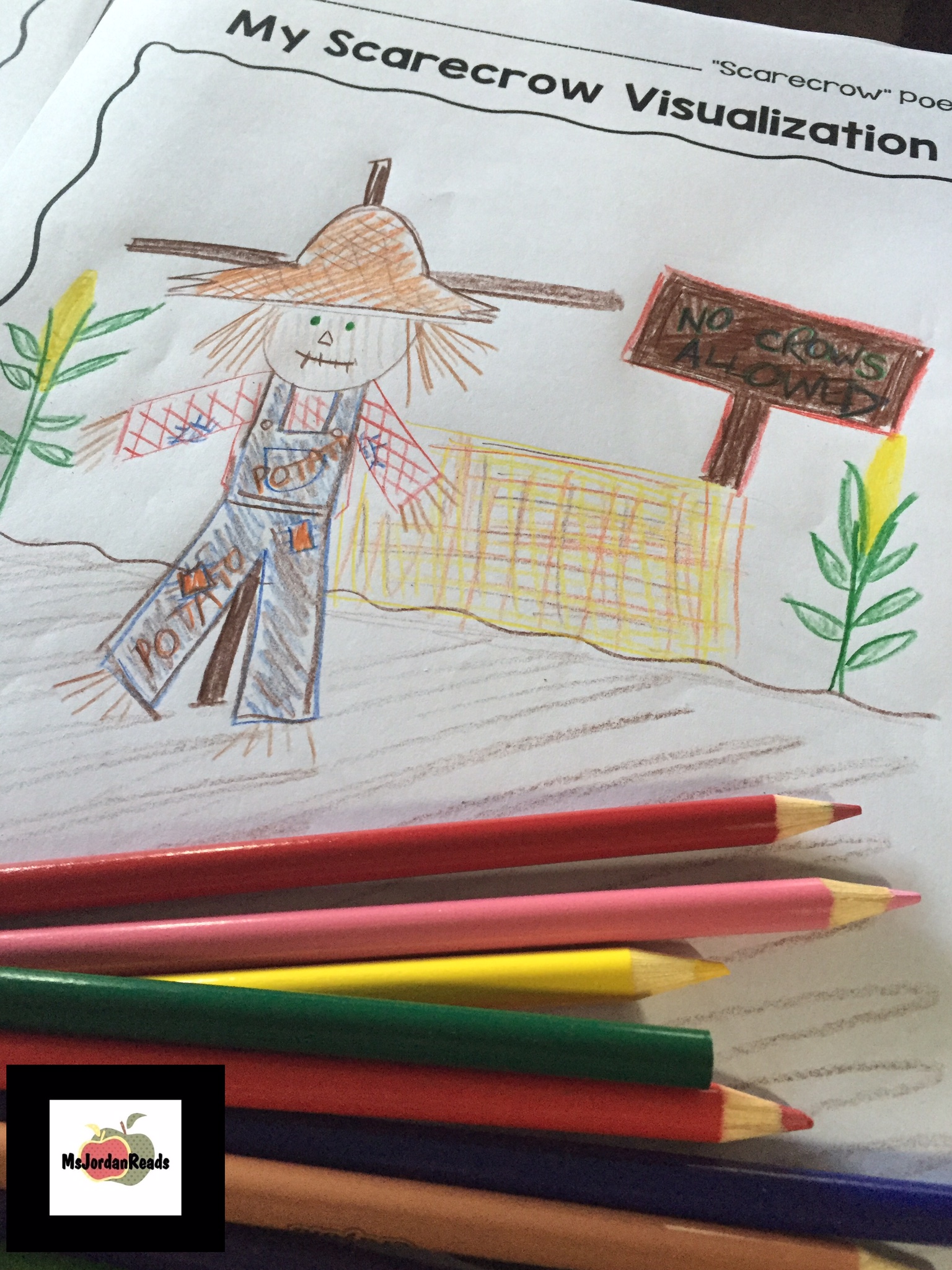 This poem provides plenty of word work opportunities! Students can hunt for rhyming words, compound words, word endings, and specific phonics patterns. I always create a coding key for my students to follow. For this poem, I had them underline rhyming words, box compound words, and squiggle underline adjectives.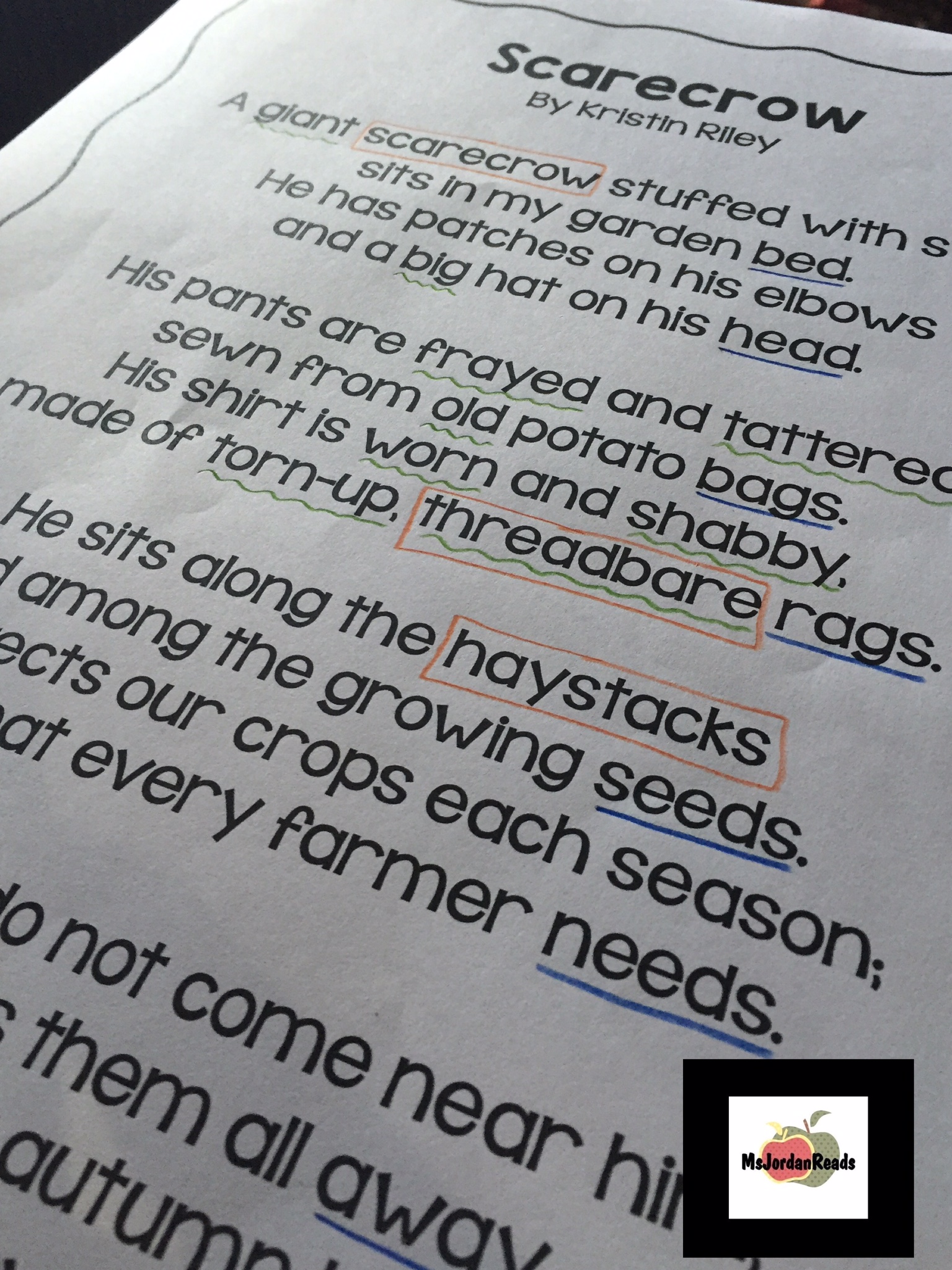 The scarecrow adjectives are great for a parts of speech mini-lesson! I always have my students circle or highlight the adjectives in the poem before recording the words on the graphic organizer. (As an alternative, the scarecrow patches on the graphic organizer can be used to visualize the adjectives, almost acting as picture frames, for students to show they understand the meaning of each word!)
Are you looking for some picture books to add to your classroom library? I've listed a few of my favorites below. They are perfect for building-up your students' background knowledge and scarecrow vocabulary!
—
Download the free poem by clicking HERE or the image below!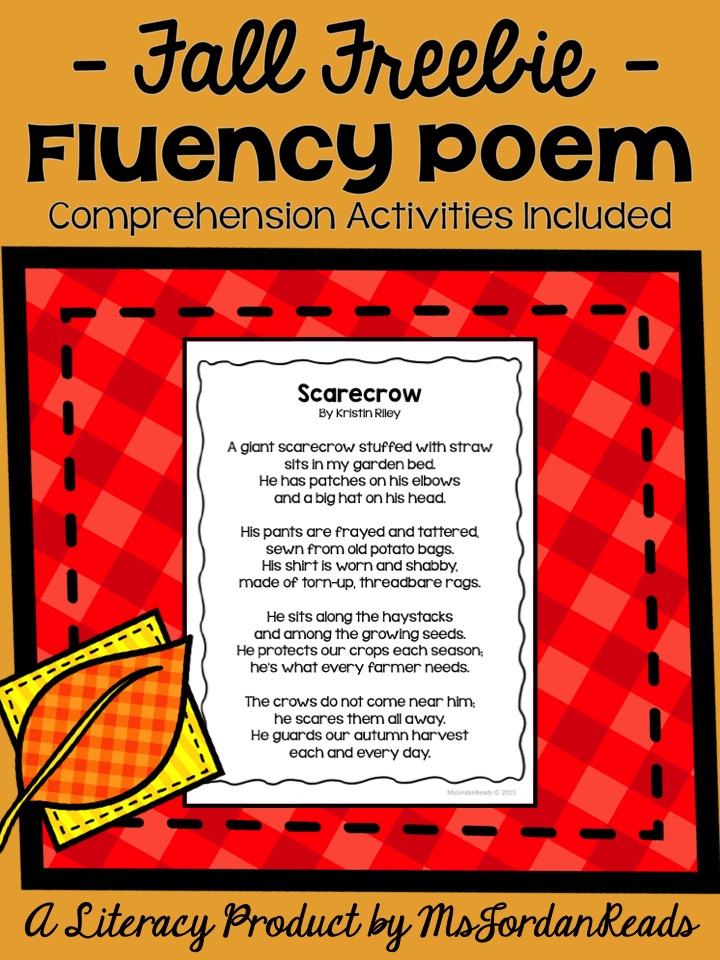 —
Happy November!

 

**This post contains affiliate links. Click 

HERE

 to learn what that means!