The MsJordanReads Website Launch Party is finally here!
For those of you who have been readers my blog all along, you're probably thinking, "Ummmm… your website has been launched since June!" Welllll, yes. Technically the redesign has been "live" since June (Doesn't it look fabulous?! Thanks, Jumping Jax Designs!), but I've been doing a lot of behind the scenes work updating my blog and making my website run smoother and more efficiently. Now it's finally "launch-worthy," and I'm ready to celebrate!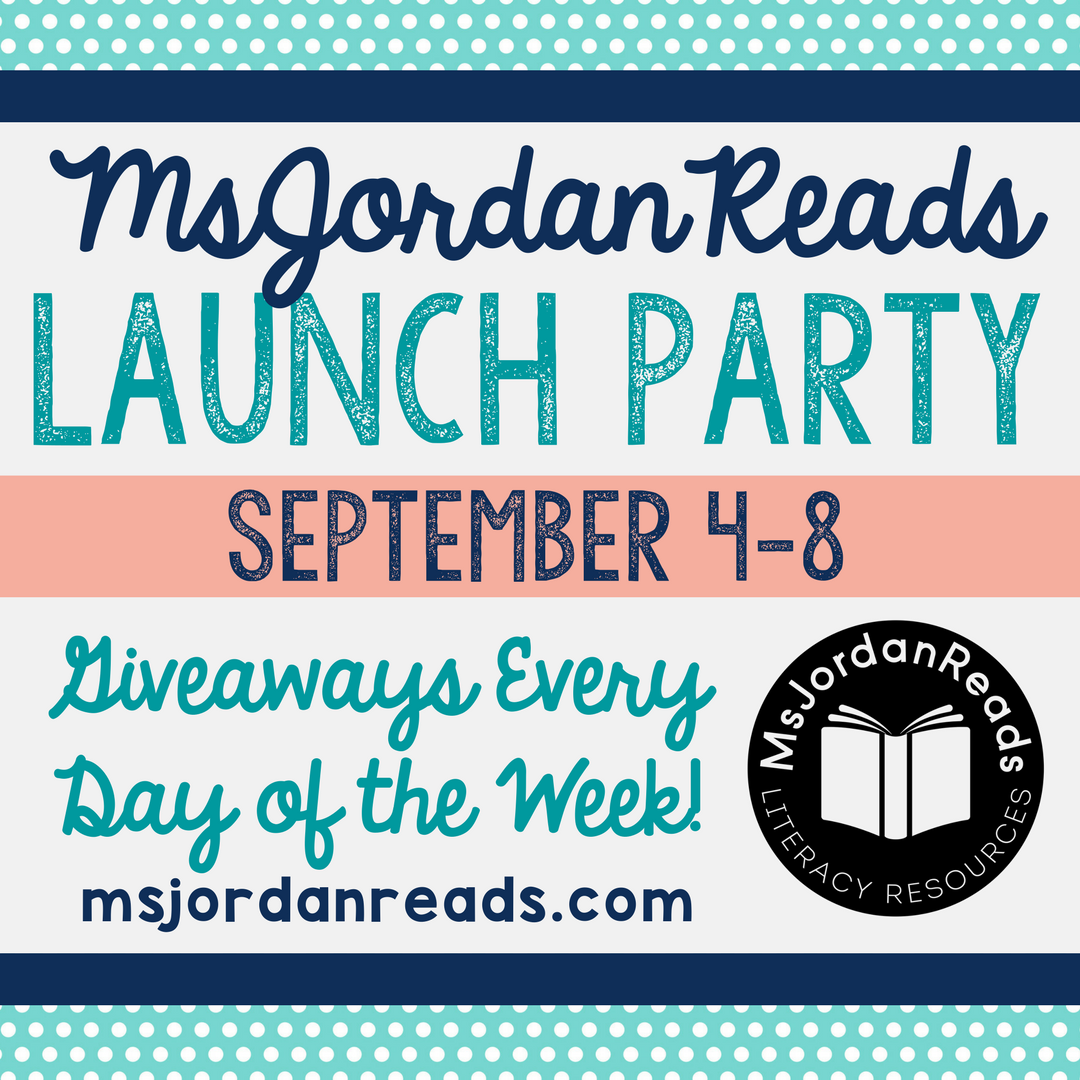 Want to celebrate with me? The MsJordanReads Launch Party be a weeklong celebration (9/4-9/8) to launch my newly redesigned website and blog. Every day there will be a giveaway, and every day YOU will have a chance to win!
How can you win? It's easy! In order to enter, you have to answer a question having to do with my website or blog (Don't worry… I'll take it easy on you! I'm sure most of you are in the throes of "back to school" exhaustion!). Just answer the question in giveaway widget below. You'll have the option for extra chances to win by following me on social media or subscribing to my newsletter!
Check back each day this week. Every morning at 7:00 AM EST, I'll be editing this post with a new giveaway that you won't want to miss! I'll be announcing the winners at the end of the week. 🙂
Are you ready to join in on the fun? Here we go!
---
Day 1 Giveaway
Giveaway #1 is a gift card to Amazon, my favorite shop-in-your-pjs website, where you can literally buy anything, including a banana slicer (because who has time to cut bananas with a knife?! Read the reviews… they're amazing). Or you can just stock up on books for your classroom.
MsJordanReads Launch Party – Day #1

Grab a kick-off freebie! To help kick-off the launch, I'm sharing FREE fluency bookmarks that will be perfect for helping your students set goals for their fluency. Each week, your students can set new goals and record them on the bookmarks. You may need to guide them through small groups or 1:1 conferences until they are able to self-reflect and evaluate their own fluency. They can then use the bookmark while independently reading as a reminder of their fluency goals. (Not sure where to get started with your fluency instruction? Check out my Fluency Boot Camp post here!)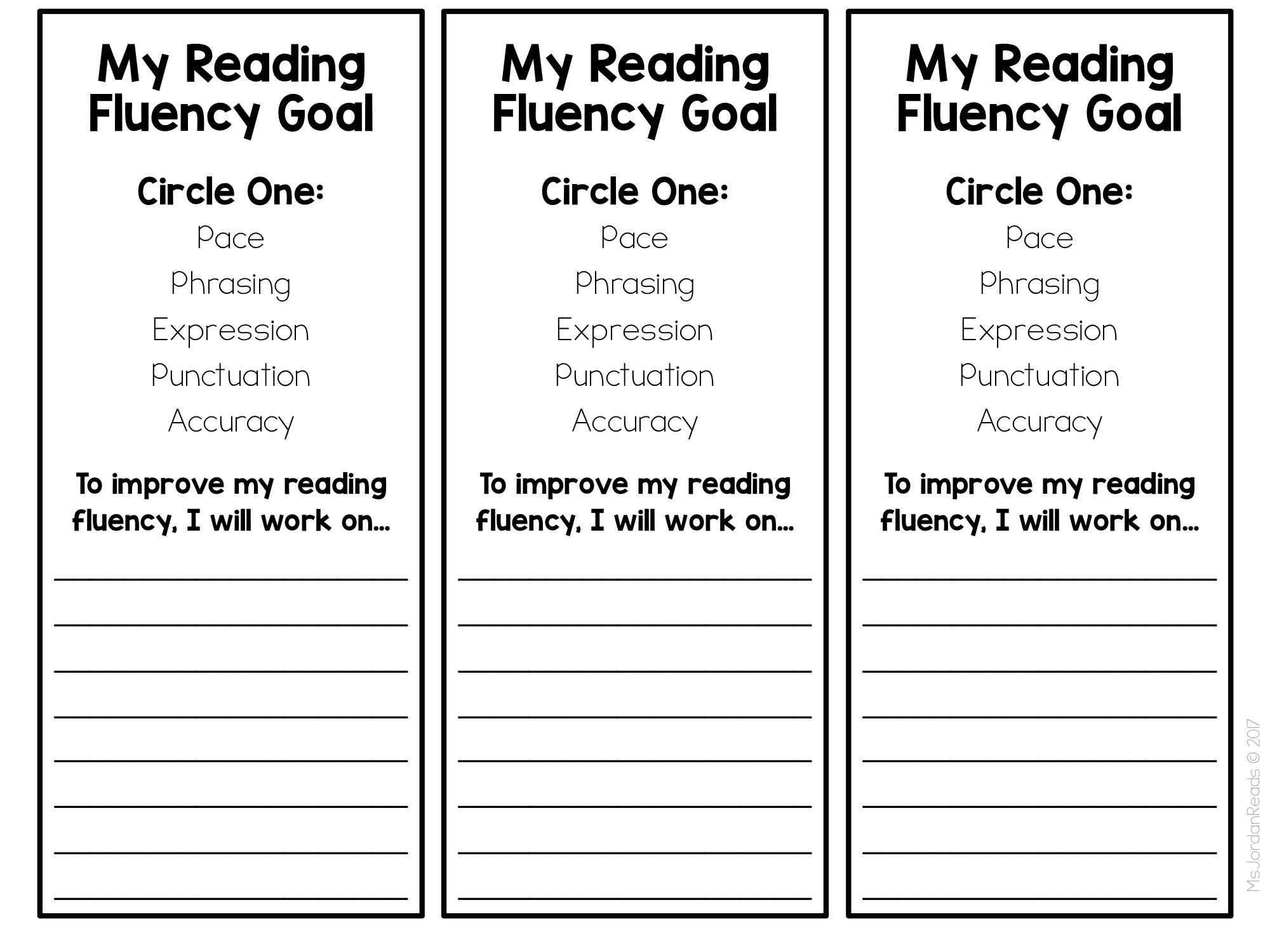 ---
Day 2 Giveaway
The launch party continues! Day 2's giveaway is a gift certificate to Teachers Pay Teachers. One winner will win $25 to stock up on some literacy resources for the school year! (Will it be you?!)
MsJordanReads Launch Party – Day #2
A huge thank you to Selma Dawani for donating toward this prize. Check out her store HERE! 
---
Day 3 Giveaway
Win my new favorite book! This year, our building is doing a school-wide kindness theme based on the popular book, Wonder. It's a fabulous read aloud for our older students in 4th and 5th grade, but I recently discovered the children's book version of this amazing book to use with our 2nd and 3rd graders. Have you read it?!
We're All Wonders carries the same message of "choosing kind" and is perfect for teaching empathy and kindness in your classroom. Do you want to win a copy for your classroom?!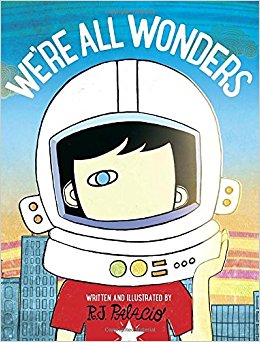 For Day 3's giveaway, I'll be giving away TWO copies of the children's book, We're All Wonders by R.J. Palacio. Enter for a chance to win! (NOTE: You must be a U.S. resident to win this prize, sorry!)
MsJordanReads Launch Party – Day #3

---
Day 4 Giveaway
For Day 4's giveaway, enter to win a K-5 Literacy Resource Bundle!
This bundle, valued at over $100, is a combination of literacy resources and store credit from some of my favorite TpT shops. It'll be perfect for building up that literacy toolbox for the new school year! 
This prize bundle includes:
…and the following resources:
I will be emailing the winner on Friday evening (9/8) with directions for how to redeem your shop credits for resources. In the mean time, feel free to click the shop links above and start building your wish lists. There are so many wonderful resources to choose from in each of those stores. A huge THANK YOU to all of those TpT sellers for their generous donations!
MsJordanReads Launch Party – Day #4
---
Day 5 Giveaway
For Day 5 of the MsJordanReads Launch Party, I'm giving away the "Ultimate Fluency" resource bundle, which includes 45+ fluency resources from my TpT store, to one lucky winner. All the resources are bundled up together into one giant folder for you to download and use this year!
This "Ultimate Fluency" resource bundle includes the following fluency resources from MsJordanReads:
NOTE: Some of these resources are bundles or a product series that includes multiple files in a zipped folder.
This giveaway ends at 11:00 PM (EST). I will be updating this post late Friday night to announce the winners (9/8) on the giveaway widgets. I will be sharing the winner names on social media, as well, on Saturday (9/9). If you are a winner, I will be emailing you on Saturday with information on how to redeem your prize. Good luck!
MsJordanReads Launch Party – Day #5

(If you're having difficulty viewing the giveaway widget above, you can also enter the Day 5 giveaway by clicking here!)
—
Happy Teaching!

**This post contains affiliate links. Click HERE to learn what that means!