Are you ready for FALL?
Fall is by far my favorite season!
Seriously… how can you go wrong with pumpkin picking, pumpkin spice lattes, pumpkin-smelling candles, and pumpkin pie? All. Wonderful. Things. I love pumpkin (can you tell?), but most of all, I love the changing leaves and the smell of autumn. Fall is in the air, and I can't wait to start celebrating with all my students!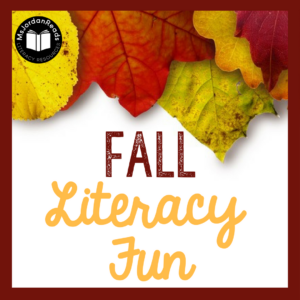 Just a quick update… Life has been busy, but a "good" busy, filled with many new and exciting things! Despite the 101 not-so-fun initiatives, mandates, programs, and responsibilities that are part of this new school year, my colleagues and I are still trying to embrace the joy of teaching and have fun while meeting all these demands. I have a fun group of students this year and am looking forward to helping them grow as readers and writers. My head is spinning, but I am still determined to make more time for blogging and sharing this year. I promise. 🙂
To kick-off a new  year of sharing, here are some Fall-themed products. Feel free to download my FREE pumpkin poem for the autumn season. I'll be using this poem with my groups this week and can't wait to see how my students do with it. Let me know what you think!
Fall Poetry Freebie!
(Download your FREE copy here or by clicking the image above! If you happen to like it… be sure to check out the complete Poetry Packet here!)
Additional Fall Resources
Check out additional fall-themed resources in my store!
—
Happy Teaching!