Happy Halloween!
After having the day off from school yesterday because of Hurricane Sandy (a.k.a. Frankenstorm), my students are energized (maybe a little too much!) and 100% ready to celebrate Halloween. Since they were jipped of an extra celebration day, I am changing my plans to include Halloween FUN for the rest of the week! (Why not?)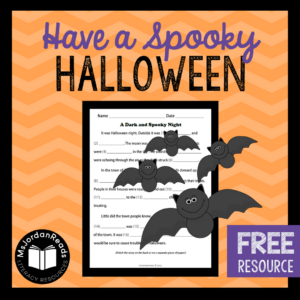 For those of you in school today and not home picking up storm debris, enjoy this free Fill-in-a-Story Halloween writing activity I used with my RtI students to practice sentence structure and parts of speech!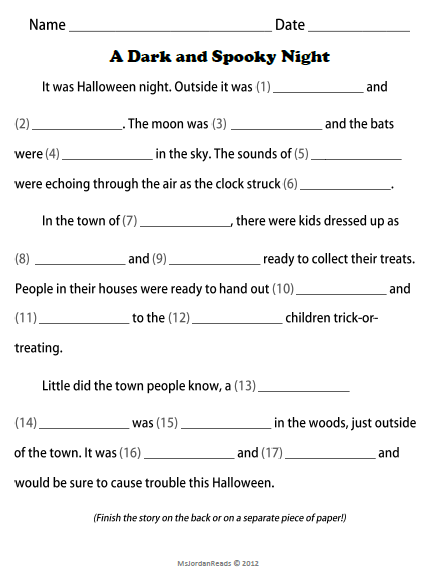 Download your FREE
Fill-in-a-Story
Template

here

!
Your students will love filling in the blanks with the words from their word lists to create silly or spooky stories. For parts of speech practice and to make the story more of a surprise, have the students fill in the word lists BEFORE even previewing the story! If you want to make this activity more of a cloze activity, skip over the word list page and have them write directly on the story page.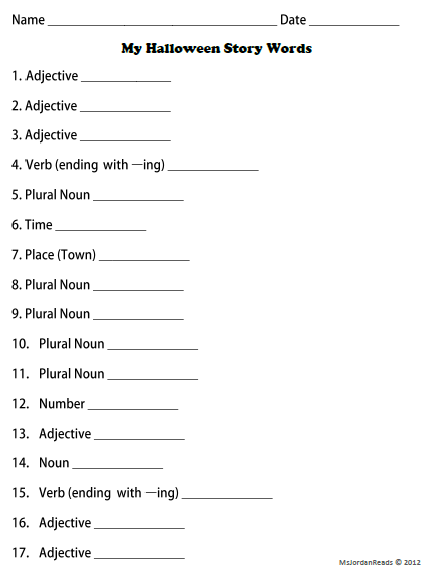 If you want the students' stories to be more Halloween-focused, consider brainstorming Halloween words ahead of time using an ABC Graphic Organizer or on chart paper. If your students are unfamiliar with these kinds of stories, you may need to model the whole fill-in-the-blank story process… especially for younger students! Teach them by creating one story together before letting them work in partners or work independently.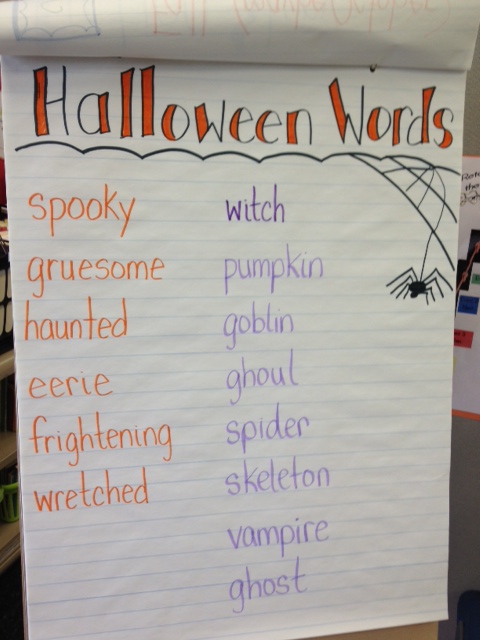 If you have time for students to share their stories, with the whole class or in partner pairs, use this activity as a chance for students to practice oral reading fluency. Spooky stories are great for adding extra expression to our voices! I modeled what their voices should sound like  using a fill-in-the-blank story I created while they were working so hard on theirs.
Be prepared though, the stories could be very silly and the students may not be able to read them because they are giggling so much. Not that I would know from experience.. 🙂
—
Happy Teaching!
What did YOU do for Halloween today?