The big question I ask my students at the beginning of each year is: What hats do YOU wear when you're reading?"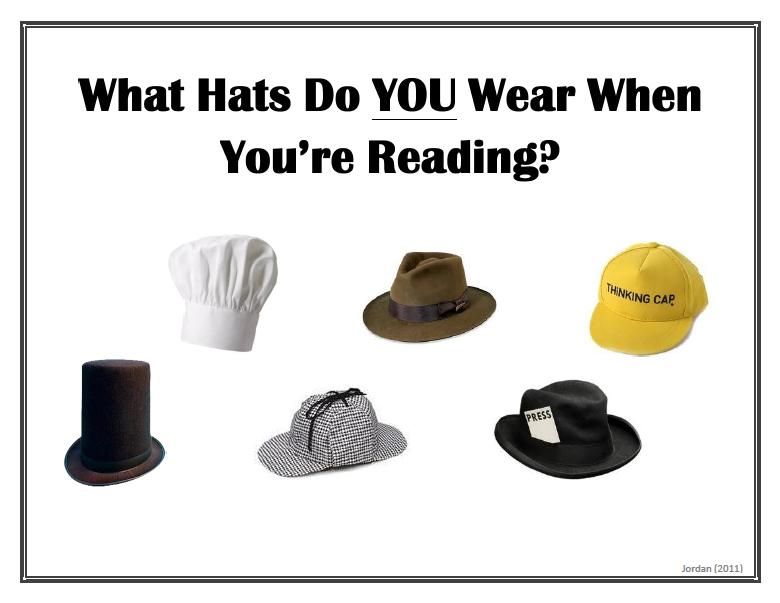 The response is usually one of confusion, or one that shows off their way-too-literal minds (e.g., "My favorite baseball hat, of course!"). The truth is, readers can wear MANY hats when they read! However, with each hat is a different role and purpose for reading. Readers can have many roles and many purposes throughout their instructional day, but the trick is knowing when to put on each hat and what to do once you do!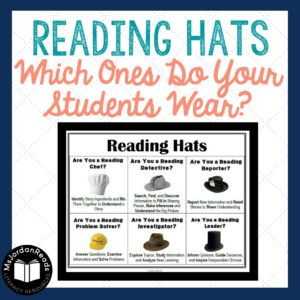 Readers Are:
Reporters
Problem Solvers
Investigators
Leaders
Are You a Reading Chef?
As a Reading Chef, your job is to identify story ingredients (i.e., story elements) and "mix" them together to understand a fictional story.
Students as Reading Chefs can read for the purpose of entertainment and the benefits of a good story recipe! Students can then "pass on the recipe" and retell a story using the story ingredients they identified.
Are You a Reading Detective?
As a Reading Detective, your job is to search, find and discover information to fill-in the missing pieces, make inferences, and understand the "Big Picture" of a story.
Students can be Reading Detectives with all types of Fiction stories, not just mysteries. They can learn about characters and story events, and fill in the unknown pieces using their inferencing skills! Through discovery and inferencing, students can put together the pieces of the puzzle and the overall "Big Picture."
Are You a Reading Reporter?
As a Reading Reporter, your job is to report new information and retell stories to share understanding.
Students can be Reading Reporters for both fiction and non-fiction texts. For non-fiction, students can share their new learning with thinking partners orally, or can share their learning through expository writing. For fiction, students can practice sharing oral retells of stories or writing story summaries to share the events and elements of the story.
Are You a Reading Problem Solver?
As a Reading Problem Solver, your job is to answer questions, examine information and solve problems.
Students can pose questions and read for the purpose of finding the answers. They can also read to persuade an audience of possible solutions for a problem. This hat involves students researching and examining existing information in various non-fiction texts. Students are Reading Problem Solvers during many science experiments and content-area research projects.
Are You a Reading Investigator?
As a Reading Investigator, your job is to explore topics, study information and analyze new learning.
Students investigate content-area topics to build background knowledge for fictional stories, or to learn about a specific topic for a content-area unit. Students use research skills and various non-fiction learning strategies to explore information and develop new learning. As Reading Investigators, students can then analyze their new learning to build- up their understanding of a topic!
Are You a Reading Leader?
As a Reading Leader, your job is read to inform decisions and inspire life choices. 
Students can read for information to build character in themselves and also to guide their life choices. Students as Reading Leaders can read for the purpose of making decisions or to inform opinions.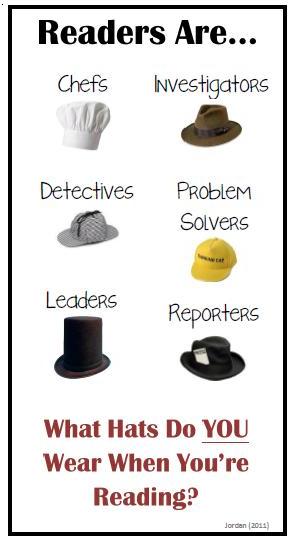 What other hats do your students wear during reading? 
—
Happy Teaching!