Throughout the year, I've been trying to find ways to integrate my set of iPads into my small intervention groups. I've been finding great apps for my decoding/fluency groups, but not a ton for my comprehension groups; however, I recently discovered the (FREE) ReadWriteThink apps for mobile devices, and they're amazing! These apps are perfect for supporting comprehension and your ELA curriculum. I used them as digital graphic organizers for exploring non-fiction text structures, but you can really use them across the content areas!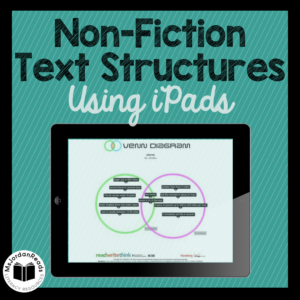 Getting Started
Once you download the apps, they're very easy to use! I haven't explored the Trading Cards, Acrostic Poem, or Alphabet apps, but I've used the Timeline and Venn Diagram apps (links below) with my non-fiction text structure unit (i.e., Sequence & Order, and Compare & Contrast).
All apps require students to create a username so that they can save their projects. It takes only a minute and is very easy for students to do. It's worth having the students set up usernames, especially since multiple groups use my set of iPads. Plus, students can work on their digital projects throughout the week without having to start over each time.
Venn Diagrams
The Venn Diagram app is very user-friendly. My 4th & 5th graders used this app to record similarities and differences of hurricanes and tornadoes. We then used the graphic organizer to develop "Compare & Contrast" paragraph responses.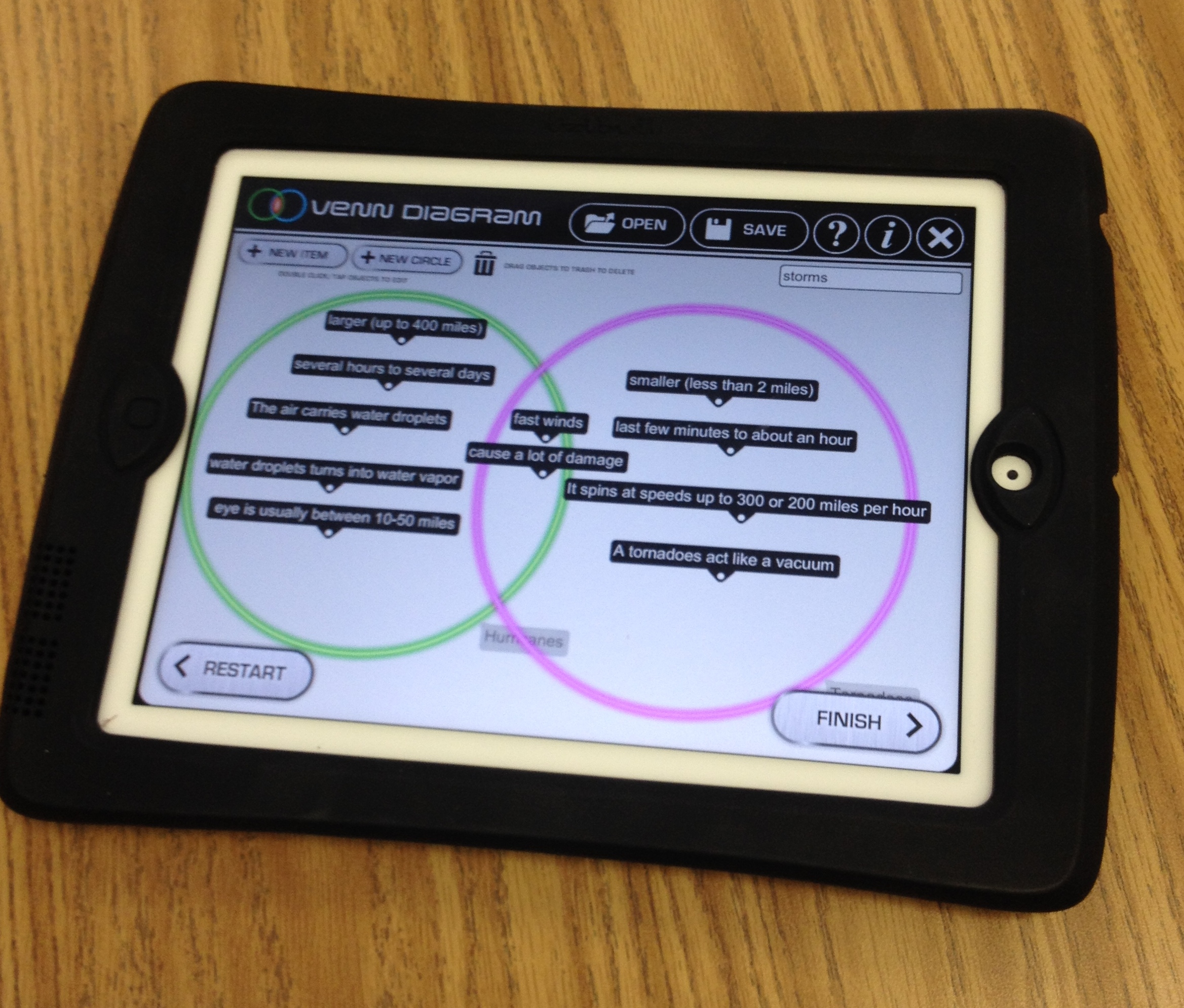 You can print the Venn Diagrams, or you can save them as pictures on your iPad's Camera Roll. If your school is like mine, we restrict student printing via the iPads, so I have my students send me their .jpg files using DropItToMe, which is linked to my Dropbox. I can then print it for them!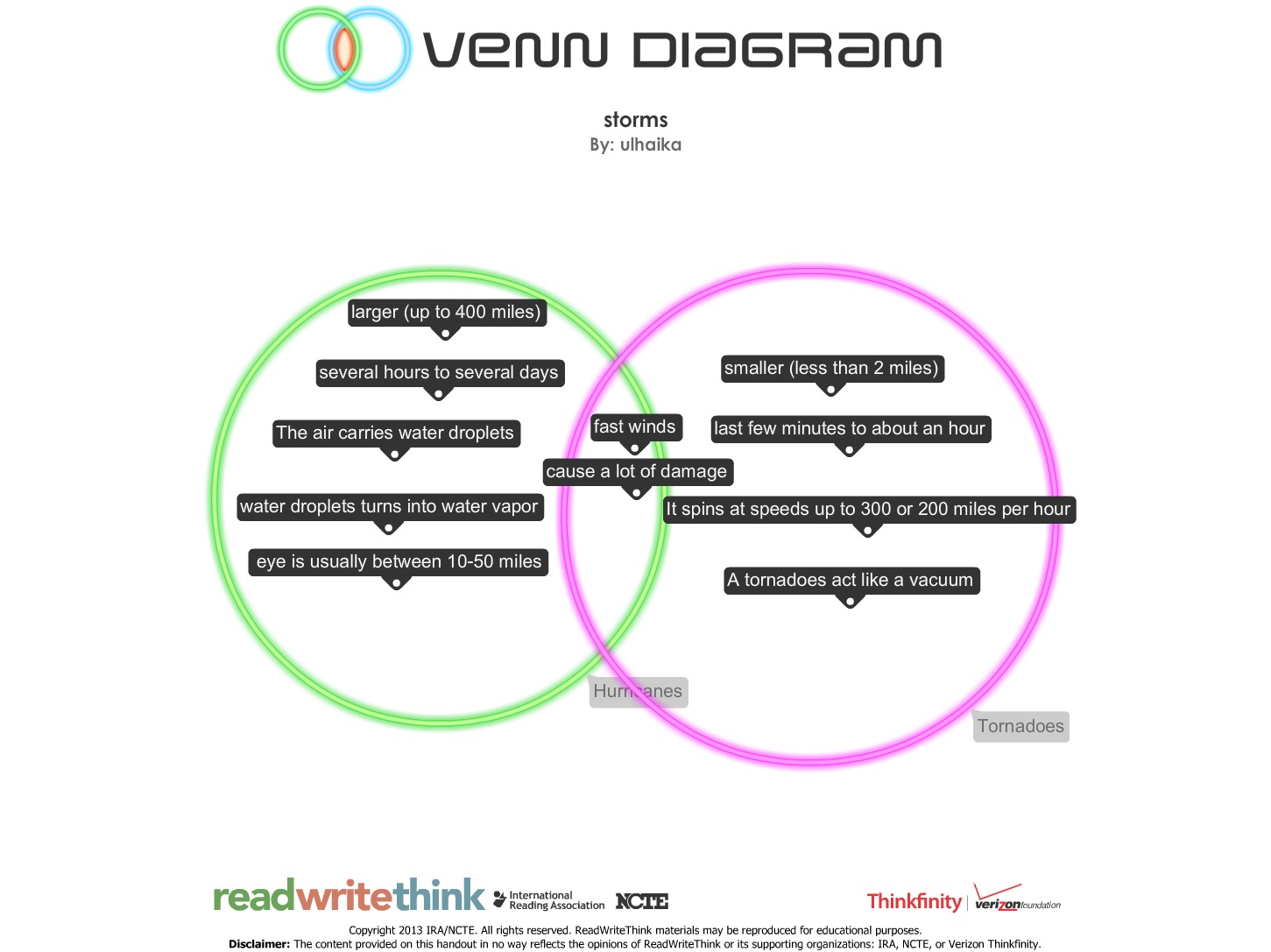 I've only used the app for comparing topics within a text, but I'm looking forward to using it for other purposes as well. We're comparing fictional characters in one of my 2nd grade groups, and I would love the students to compare the characters using this app. My decoding/fluency group is working on different vowel patterns, and I would love for my students to use the venn diagram to sort the words into the different vowel categories. Students could even use the digital venn diagram for sorting their spelling words!
Timelines
The Timeline app is perfect for exploring Sequence & Order in informational texts. To start, the app provides visual examples of three different ways you can organize your timeline: dates, times, or events. I had my students choose which they thought would be the best way to organize our timelines. They had to preview the text and then set up their timeline.
My 4th & 5th grade students created timelines from the Reading A-Z book The Story of the Statue. They highlighted the key details and organized their timelines by date. Even though there is a short description and long description option to go with each time/date/event you add, the short description is the only one that shows up on the printed timeline. I actually preferred the short description, because it had a character limit. It forced my students to "Sum It Up" and pick key words to go with each timeline entry.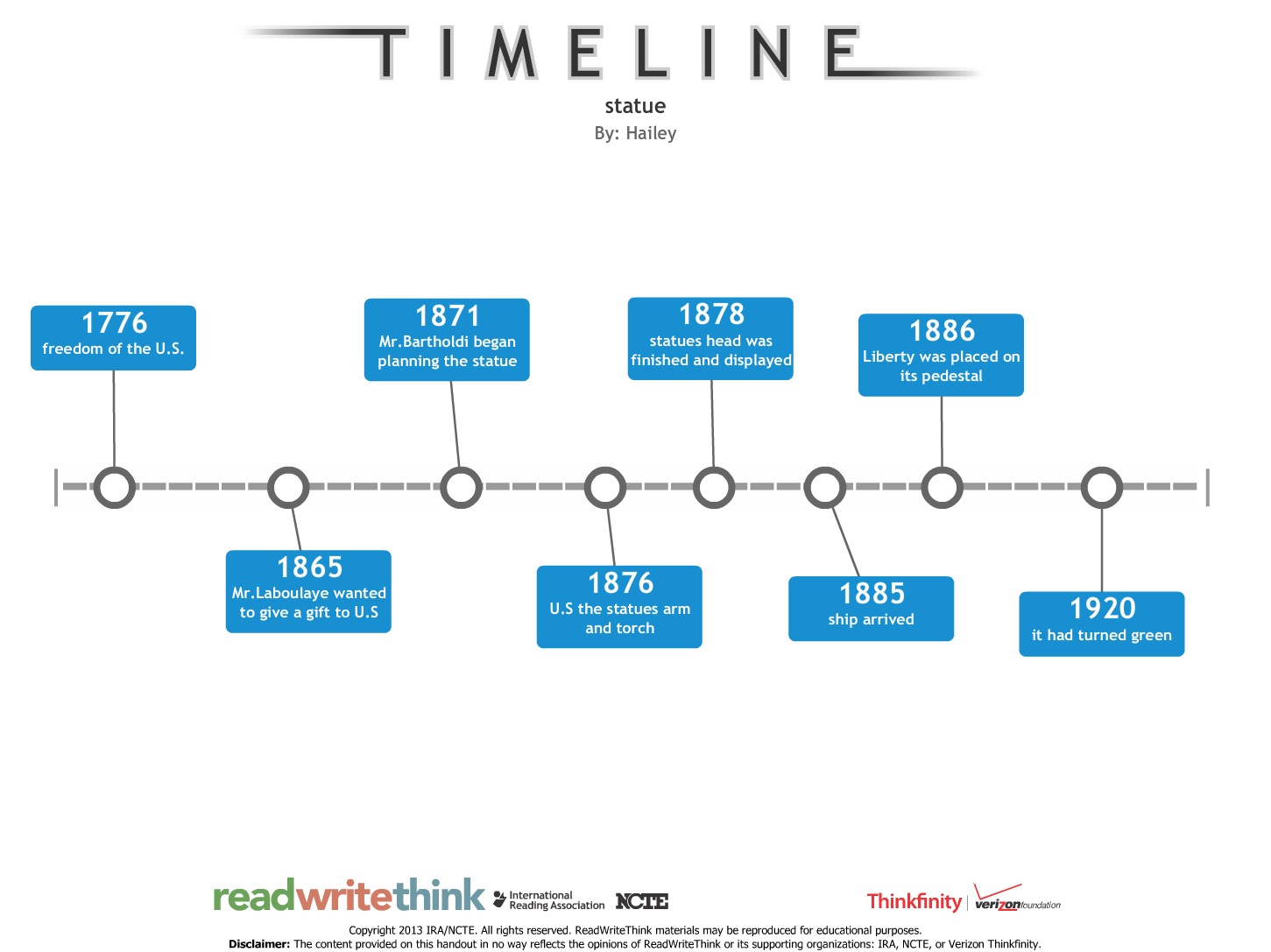 This app would be great for biography projects or for retelling story events in a fiction text. Students could also use it as a graphic organizer when writing personal narratives or memoirs. There are a ton of options!
I hope to explore more comprehension apps that are out there, and I'm really hoping ReadWriteThink continues to develop more student-friendly apps in the future! Do you know of any great apps for comprehension?  Please let me know if you come across any good ones. You can comment on this post or email me at msjordanreads@gmail.com. I'm hoping to eventually write a blog post to spotlight some of the great comprehension apps out there.
In the mean time, I would love to hear how you use these apps! Please leave a comment on this post if you have a great idea to share. 🙂
—
Happy Teaching!