A FREE Back-to-School Poem!
It's time to think about the first weeks of school, and I've been hard at work creating new partner poems to use with my students this year! If you love partner poetry (aka, "poems for two voices") and are interested in checking them out, click HERE! They're great for fluency practice and for teaching character perspective. My students love them, and I bet yours would too! You can buy a collection of just the poems (PDF eBook), or I sell each poem individually with activity pages. I'm working on getting them published as a REAL book (wouldn't that be awesome?!). 🙂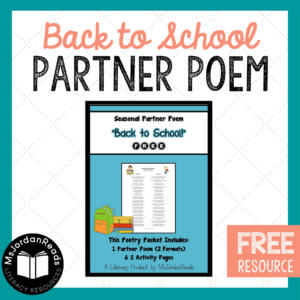 In the mean time, to celebrate my growing partner poetry collection and the back-to-school season… I'm offering this Back to School! poem for FREE on TpT (if you're not already a member of TpT, you should join here!). Grab the FREE poetry packet HERE or by clicking the image below!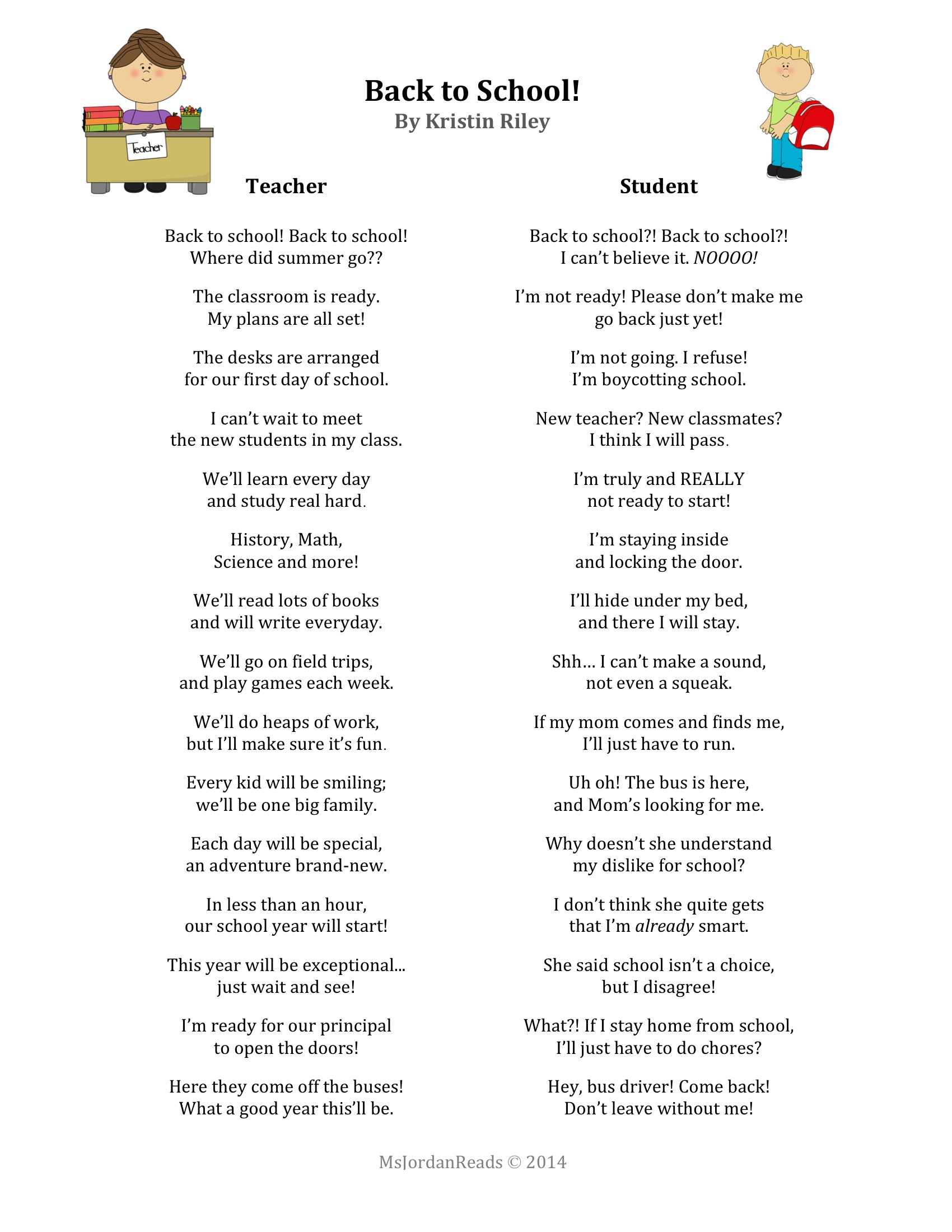 —
Happy Teaching!

---
Pin for Later: